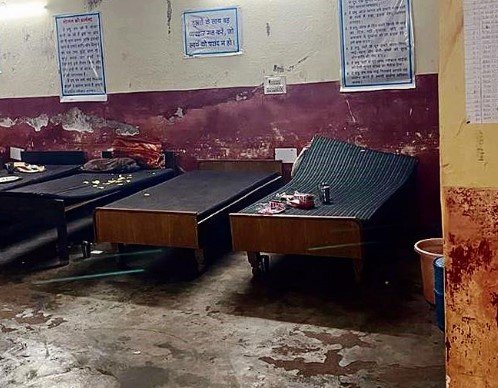 32 rescued from illegal de-addiction Centre at Ambala village
32 rescued from illegal de-addiction Centre at Ambala village
A team of the Haryana Police raided an illegal de-addiction centre in Ambala's Baldev Nagar village and rescued 32 people, including 10 women. The centre was being run without a license and the inmates were being kept in inhumane conditions.
The police team, which included officials from the health department and the social welfare department, raided the centre after receiving a tip-off. They found the inmates locked in rooms in a dilapidated building. The rooms were dirty and poorly ventilated. The inmates were also not being given proper food or medical care.
The police have arrested the owner of the centre and a few of his staff members. They have been charged with running an illegal de-addiction centre and keeping people in wrongful confinement.
The rescued inmates have been taken to a government hospital for medical check-ups. They will then be reunited with their families.
This is a shocking incident that highlights the need for stricter regulation of de-addiction centres in India. It is also a reminder that people seeking help for addiction are vulnerable and can be easily exploited.