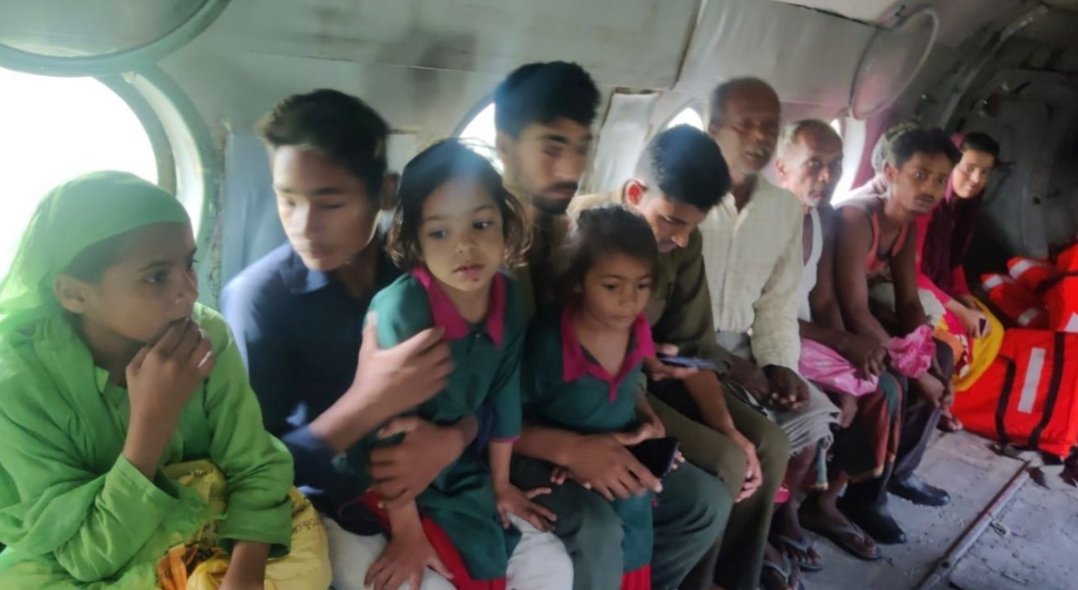 933 people have been rescued from flood due to pong dam water release in past 24 hours
Dharamsala (arvind Sharma )16/8/23
In the ongoing rescue operation of the people trapped in their village houses in Indora and Fatehpur sub-divisions of Kangra district due to the flood-like situation caused by the water released from the Pong Dam, a total of 933 individuals have been rescued as of 11 am today. Specifically, 585 people were rescued from Indora and 348 from Fatehpur sub-divisions.
Late last night, the rescue team successfully evacuated small children and women from the submerged areas of Indore. MLA Indora Malendra Rajan, DC Dr. Nipun Jindal, and SP Nurpur Ashok Ratan were present at the scene, ensuring the safety of the operation. The affected individuals expressed their gratitude towards the government and the administration for their efforts.
This operation commenced yesterday morning and continued until midnight, only to resume again this morning. "The operation to evacuate people from flood-affected areas is ongoing with the assistance of Air Force helicopters, Army personnel, and NDRF," stated District Collector Kangra, Dr. Nipun Jindal. He further informed that the rescued individuals are being transported to relief camps established by the administration using HRTC buses. Relief and rescue work is still in progress.
District Collector Kangra, Dr. Nipun Jindal, and SP Nurpur Ashok Ratan are currently overseeing the rescue operation on-site, while Army, Air Force, NDRF, SDRF, and Police personnel are diligently working to ensure the safe evacuation of people.
photos by Arvind Sharma