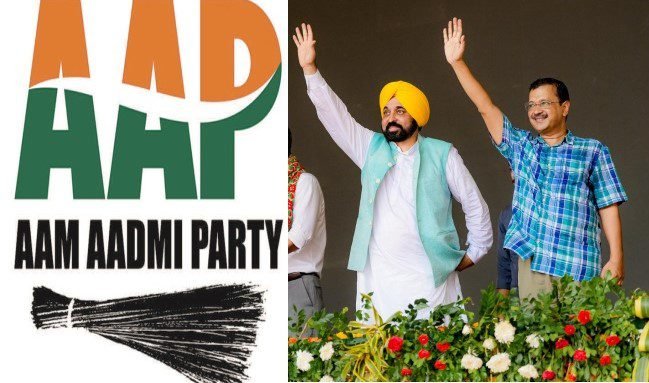 Bhagwant Mann and the AAP's Leadership Amidst Legal Challenges
Bhagwant Mann and the AAP's Leadership Amidst Legal Challenges
As the Aam Aadmi Party (AAP) grapples with the specter of legal troubles involving its charismatic leader, Arvind Kejriwal, and other key members, the spotlight falls on the potential role of Bhagwant Mann within the party's leadership structure. Mann, a prominent figure known for his grassroots appeal and dynamic political presence, finds himself at the heart of political discussions within the AAP.
Bhagwant Mann's journey from being a stand-up comedian to a Member of Parliament and a prominent AAP member is a testament to his political acumen and popularity. His ability to connect with the masses, particularly in the state of Punjab, has bolstered his political capital. His energetic campaign style and relatability to common people have earned him a dedicated following.
With Arvind Kejriwal's possible legal entanglement, the AAP faces a leadership void that could be challenging to fill. Kejriwal has been the face of the party and a driving force behind its anti-corruption and good governance agenda. His potential absence could significantly impact the AAP's fortunes, especially in the upcoming Punjab assembly elections.
Bhagwant Mann has emerged as a natural contender to take on a more prominent leadership role within the AAP. His experience as an elected representative and his extensive campaigning in Punjab, where the AAP has been gaining ground, position him as a formidable leader. Mann's ability to bridge the gap between rural and urban voters is a crucial asset, given the diversity of the Indian electorate.
Despite Mann's potential, the role he assumes in the AAP's leadership structure may depend on Arvind Kejriwal's endorsement. Kejriwal's centrality within the party and his longstanding association with its formation mean that his support could significantly influence the party's direction.
History often teaches us that political crises have a way of unearthing new leaders. In the case of the AAP, the party may find latent talents within its ranks who can step up during these challenging times. The party's ability to adapt to changing circumstances and make strategic decisions regarding leadership will be pivotal in determining its political future.
Bhagwant Mann's rise within the AAP's leadership structure reflects the party's need to navigate uncertain legal challenges and the potential absence of its charismatic leader. As the AAP faces crucial state elections, Mann's political capital and the backing of Arvind Kejriwal will play pivotal roles in shaping the party's trajectory. The AAP also has an opportunity to identify and nurture emerging leaders during these turbulent times, ensuring its continued relevance in the dynamic Indian political landscape.