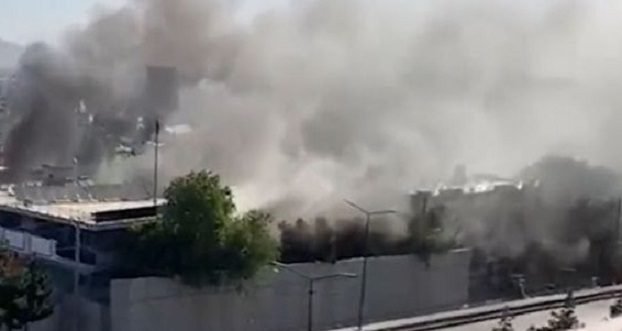 Blast and gunfire in Gurdawara in Kabul
As per the news comming from the media houses , Gunshots and blast in Gurudawara rocks the city Kabul today.
The blasts occurred in the Karta Parwan area of Kabul, Tolo News tweeted along with the video after the blasts.
So far there is no report on the casualities. 
The spokesman from the Ministry of External Affairs shown the concern on this. In the tweetthey said that , 'We are deeply concerned at the reports emanating from Kabul about an attack on a sacred Gurudwara in that city. We are closely monitoring the situation and waiting for further details on the unfolding developments,'
No group so far has claim the responsibility.
Around 140 Sikhs remain in the Taliban-ruled country, mostly in the eastern city of Jalalabad and the capital Kabul.
Pic courtsey Twiter