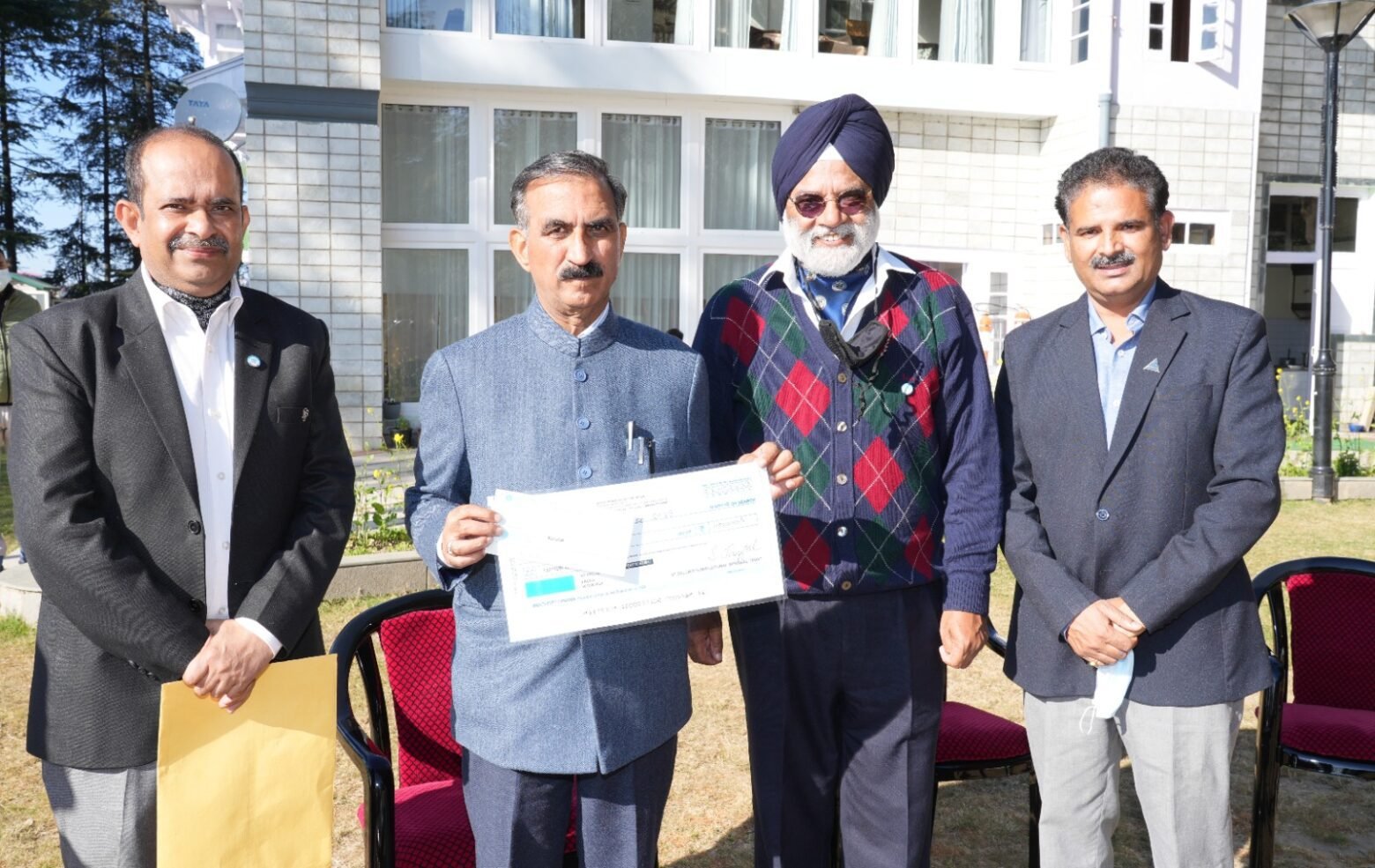 Capt. AJ Singh Makes Significant Contribution to Aapda Rahat Kosh Himachal Pradesh
Capt. AJ Singh Managing Director, Saint Soldier International Spiritual Trust Panchkula, Haryana presented a cheque of Rupees Eleven lakh to Chief Minister Thakur Sukhvinder Singh Sukhu towards Aapda Rahat Kosh at Shimla on 20th Nov., 2023.
Aapda Rahat Kosh is a special fund established by the Himachal Pradesh government to provide relief to people affected by natural disasters in the state. The fund is constituted by money deposited from the state government's budget, as well as donations made by citizens and private organizations.
The Aapda Rahat Kosh is used for the following purposes:
Providing food, shelter, and other essential items to affected people.
Assisting in the rehabilitation of affected people.
Helping in the repair and reconstruction of damages caused by the disaster.
The Aapda Rahat Kosh is managed by the Himachal Pradesh State Disaster Management Authority.
On November 20, 2023, Captain A.J. Singh, Managing Director of Saint Soldier International Spiritual Trust, Panchkula, Haryana, presented a check of Rs. 11 lakh to the Chief Minister of Himachal Pradesh, Thakur Sukhvinder Singh Sukhu, towards Aapda Rahat Kosh.
This donation was made to help people affected by the recent heavy rains and landslides in the state. Captain Singh said that it is the duty of his trust to help those in need. He urged the state government to make every effort to rehabilitate people affected by the disaster.