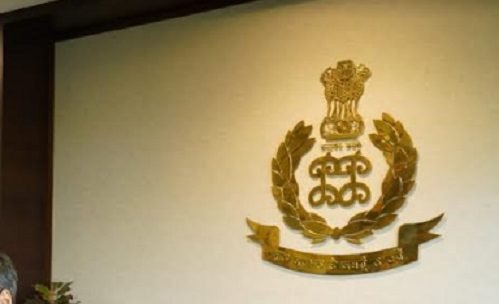 Chartered Accountant Arrested in Connection with PACL Scam in Chandigarh
Chandigarh,
In a significant development, the Punjab Vigilance Bureau's Special Investigation Team (SIT) apprehended Jaswinder Singh Dang, a Chartered Accountant (CA) hailing from Ludhiana, for his involvement in verifying fake documents related to the Pearls Agrotech Corporation Limited (PACL) scam. The arrest comes following an investigation into FIR No. 01, dated February 21, 2023, under multiple sections of the Indian Penal Code, including 406, 420, 465, 467, 468, 471, 384, and 120-B, registered at the Punjab State Crime Police Station in SAS Nagar.
According to an official spokesperson from the Punjab Vigilance Bureau, Dang, in conjunction with co-conspirators, purportedly presented the false existence of an Extra Ordinary General Meeting (EOGM) of PACL at the registered office of Ms. PACL Limited in Jaipur, Rajasthan. Notably, this office had been non-operational for the past 7-8 years. Furthermore, the accused allegedly forged documents and fraudulently appointed three new directors, namely Hirdeypal Singh Dhillon, Sandeep Singh Mahal, and Dharmendra Singh Sandhu. Dang, as a Chartered Accountant, verified these forged documents as genuine and subsequently uploaded them on the Ministry of Corporate Affairs' website.
The spokesperson highlighted that Dang was fully aware that the said EOGM did not take place, despite deliberately portraying it otherwise. It is estimated that approximately 5 crore unsuspecting and financially vulnerable investors have collectively invested around Rs 50,000 crores in PACL. In response to this massive scam, the Supreme Court of India ordered the establishment of a committee chaired by Justice (Retd) R.M. Lodha, which falls under the purview of the Securities and Exchange Board of India (SEBI). This committee is responsible for liquidating PACL Ltd's properties and utilizing the proceeds to refund the affected investors.
The arrest of Jaswinder Singh Dang serves as a significant breakthrough in the ongoing investigation into the PACL scam, bringing to light the complicity of individuals in perpetrating financial fraud on a massive scale. The Punjab Vigilance Bureau's Special Investigation Team is expected to continue its efforts to uncover additional details and bring all those involved in the scam to justice.