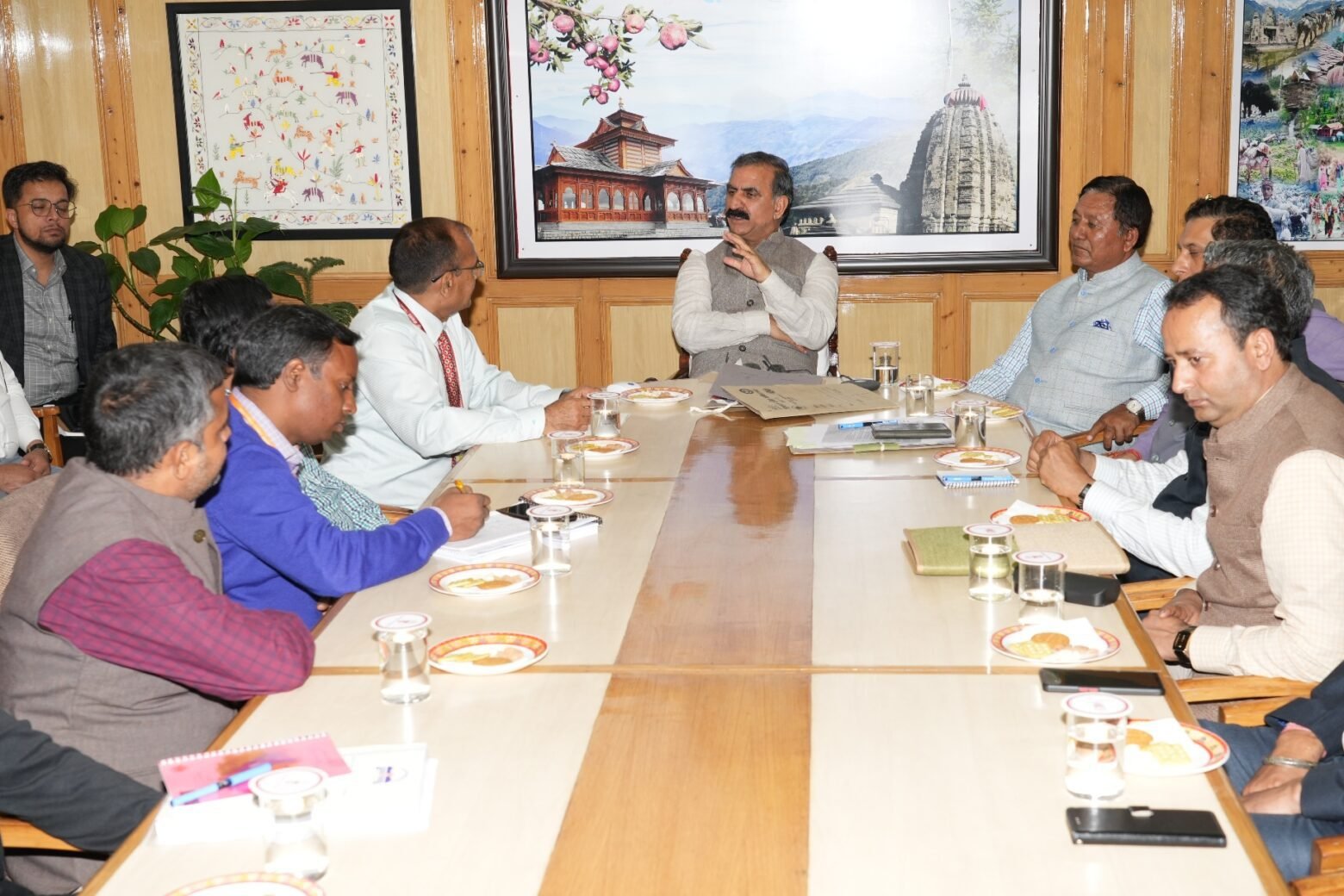 Chief Minister Seeks Central Government's Assistance for Himachal Pradesh's Flood and Landslide Damage
Himachal Pradesh- Chief Minister Thakur Sukhvinder Singh Sukhu held a meeting with an eight-member central team led by financial advisor, National Disaster Management Authority (NDMA), Ravneesh Kumar, to discuss the damage caused by recent flash floods and landslides in the state. During the meeting, the Chief Minister sought immediate assistance from the Union Government to help the state recover from the losses incurred due to the natural calamities.
The Chief Minister emphasized that Himachal Pradesh should receive adequate financial support on the lines of the assistance provided by the Central Government to Uttarakhand during the Kedarnath disaster in June 2013. He highlighted that the state's geographical conditions and high construction costs warrant a different pattern of financial assistance from the Central Government, as the current guidelines offer only minimal aid.
The heavy rains and floods have caused extensive damage to power and water supply schemes, road projects, and bridges. The restoration process for these vital infrastructure projects will require substantial time and resources. In light of this situation, Chief Minister Sukhvinder Singh Sukhu urged the Central Government to extend a helping hand to Himachal Pradesh during this challenging period.
The Himachal Pradesh Government has already written a letter to the Central Government seeking interim relief, and a revised memorandum will be submitted after the monsoon season, providing a comprehensive assessment of the damages incurred.
The meeting was attended by Revenue Minister Jagat Singh Negi, Chief Secretary Prabodh Saxena, Finance Secretary Akshay Sood, Special Secretary Revenue, D.C. Rana, Principal Private Secretary to the Chief Minister, Vivek Bhatia, and other officials from the state government. The discussions focused on finding effective ways to assist the state in recovering from the tragedy caused by the recent natural disasters.