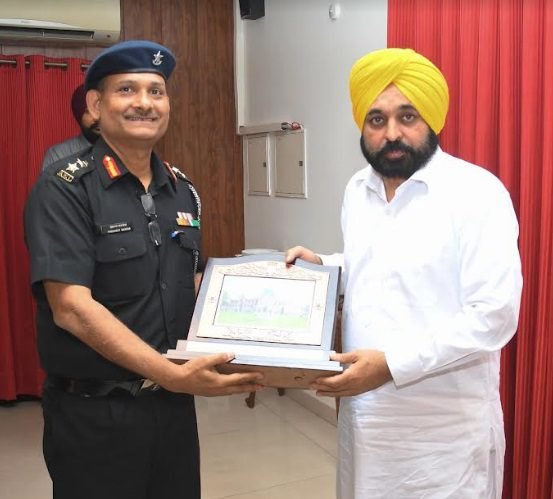 CM Mann reiterates commitment for restoring pristine glory of Sainik School Kapurthala
CM REITERATES COMMITMENT FOR RESTORING PRISTINE GLORY OF SAINIK SCHOOL KAPURTHALA
ASKS OFFICERS TO RELEASE FUND FOR SCHOOL BUILDING AND SCHOLARSHIP FOR STUDENTS
Chandigarh, June 13:
Punjab Chief Minister Bhagwant Mann said that the state government will make strenuous efforts for restoring the pristine glory of the Sainik School Kapurthala.
Chairing a meeting to review the functioning of the school here at his residence on Monday, the Chief Minister said that this premier institute has carved a niche by imparting quality education to the students. He said that this apex institute has produced several stalwarts who have served the country in various capacities especially in the Armed forces. Bhagwant Mann said that the state government is committed for restoring the old glory of the school for which no stone will be left unturned.
The Chief Minister immediately asked the Finance department to issue funds for the renovation of the school building. He said that proper upkeep of the school building along with sprucing up of the infra structure is need of hour to ensure that students gets congenial atmosphere for getting education. Bhagwant Mann also said that budgetary provision will be kept from coming years to ensure regular upkeep of the school.
Likewise, the Chief Minister also asked the officers to release the funds for providing scholarship to the students studying in this prestigious institution. He said that it should be done on priority basis so that students don't face any hardship in availing the education. Bhagwant Mann assured the school management of fulsome support and cooperation for the functioning of the school.