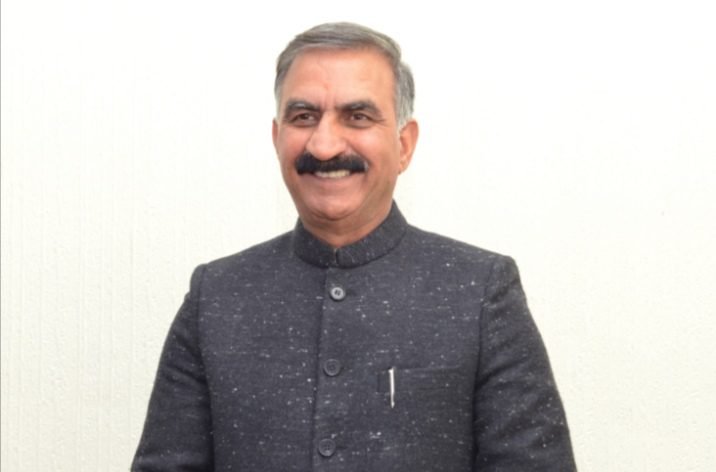 CM Sukhu has prerogative to choose minister from any part of the state
We should wait and watch the progress of new government
Dharamsala (Arvind Sharma) 12/1/23
After the formation of the cabinet in Himachal Pradesh and distribution of the portfolios,  a voice is being raised from many areas that some districts and  some communities  are ignored and  have not been given the  complete justice. For example, Kangra district , which has 15 MLAs and the ruling party have been given a support of 10 MLAs ,but only one ministry  has been allotted to this largest district and much smaller Shimla district  was  decorated  with 3 ministries.
One should understand that when the election is held, the voters choose the MLA according to their choice and whichever political party gets the maximum number of MLAs, is given a chance to form the government. When this time 40 MLAs from Congress party (out of 68) were declared victorious in the latest state assembly elections, the Congress government was formed and when the Chief Minister Sukhwinder Singh Sukhu took over, it is his jurisdiction to include any one of these 40 in his cabinet.
According to law, a maximum of 12 ministers could be inducted in Himachal government. There are 12 districts in the state, if one takes one minister from each district even then it will be called injustice by saying that more ministers should be made of those districts from where 7, 8 or 10 MLAs have made it to the assembly. And if the second system is adopted, then some districts will remain without ministers. So in  such a situation, political experts and media should explain to the voters that the Chief Minister  has a prerogative to choose  any MLA  as  a minister.
This system is there in many countries including the most developed  largest democracy , America. In USA, the President picks the experts of their respective fields to run different departments as ministers. Then if any party wins in India and in any Indian state, then why do we assume that the minister of our choice should be made?
The Ministerial  choice should be the prerogative  of the head of the government and the same has been done by Sukhwinder Singh Sukhu, if he made three ministers from Shimla, then he must be finding them to be best to run their departments and he  has a right to do so.
In such a situation, the people of the state, political party and political experts should not float their own ideas in the society . When the government is formed, then we should see the work of the government/ Minister and wherever the government/ minister does not work properly or does not fulfil the promises or adopting the policy of procrastination, we should raise our voice.
In the present scenario we should not waste our time on these activities. The chief minister of the state has the right to do so. He has done it well; we should wait what the government does in the coming days. And If this government fails in fulfilling its promises we have the right to criticize it.