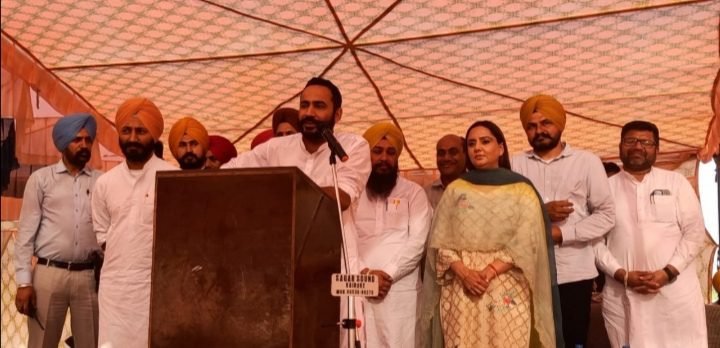 Commercial sites will also provide sand @ Rs 5.50 per cubic foot – Meet Hayer
Says, Punjab government to start 250 sites by July
Chandigarh/Baghapurana (Moga),
March 4
Water Resources, Mining, Governance Reforms and Sports Minister Gurmeet Singh Meet Hayer on Saturday announced that soon Rs 5.50 per cubic foot of sand will also be available from 100 commercial sites of the state. He said that all the sites were being tendered afresh during the month of March. He was addressing a huge gathering of people at village Sekha Kalan before laying the foundation stone for Sivian distributary at a cost of Rs 13.50 crore.
Meet Hayer said that the aim of the Chief Minister Bhagwant Mann led Punjab government was to make 250 sites operational by July this year, of which 100 sites will be commercial and 150 sites will be of the public sector. He said that currently 16 government sites have been commissioned across the state and 32 more sites would be operational in March. He said that in order to stop the illegal trade and black market of sand, the Punjab government has divided the 7 blocks of the state into 100 blocks.
The minister further said that promoting agriculture and providing water to every farm is the top priority of the Punjab government. He said that lining work is being done across the state by spending Rs 500 crore rupees. He said that earlier the farmer had to pay 10 percent for this work, but now the government would bear 100 percent of the cost. He announced that the work of Bagha distributary would also start next year. Apart from this, he also announced the opening of a new facility in Baghapurana.