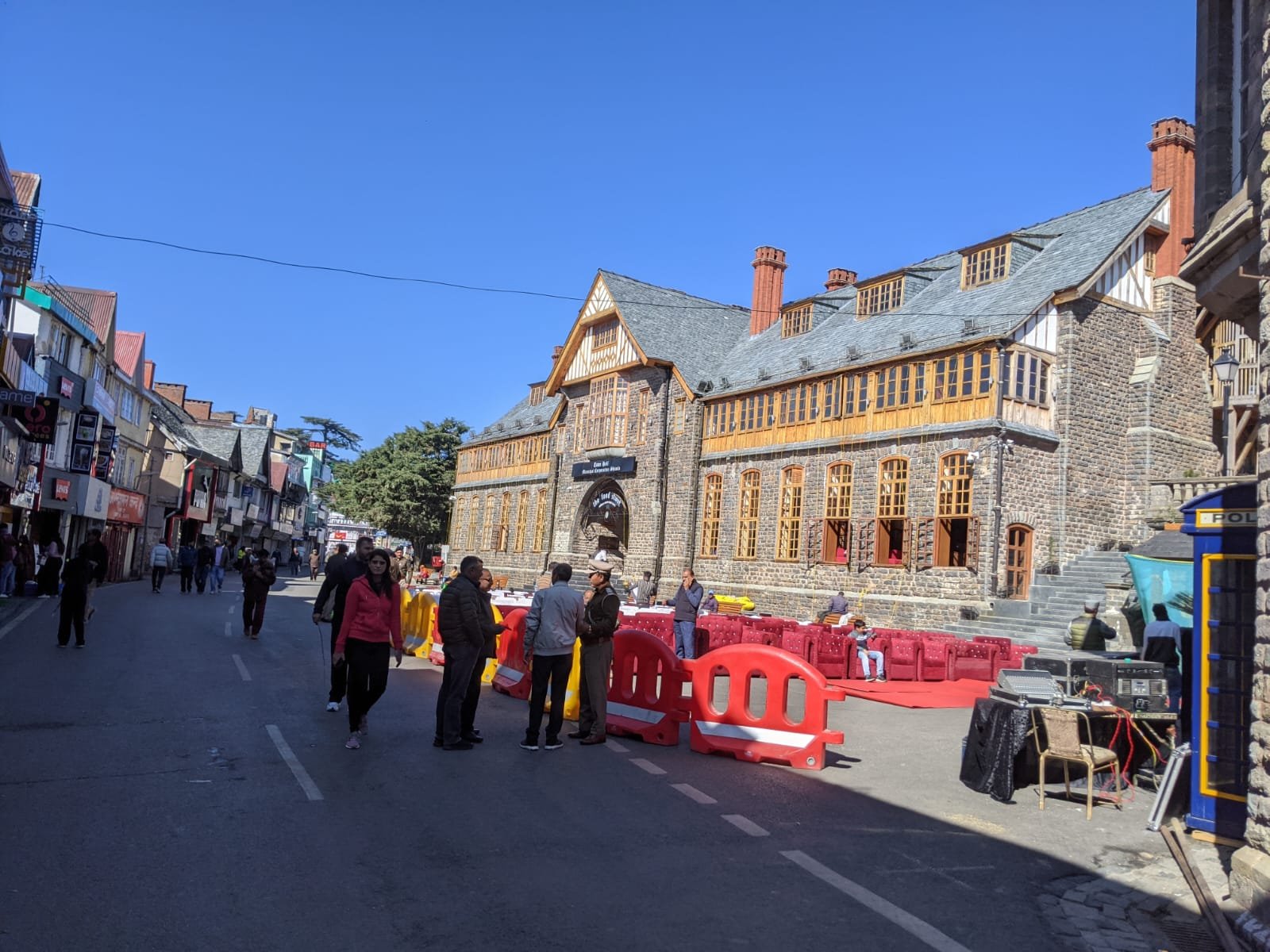 Cricket Fever Hits The Mall in Shimla: Anticipation Builds for India vs. Australia Showdown
The anticipation is building at The Mall in Shimla as the venue gears up to host an eagerly awaited and thrilling cricket match between India and Australia. Excitement is in the air as the organizers have meticulously made all the necessary arrangements for the spectators to have an unforgettable experience.
A large screen has been strategically installed at The Mall, ensuring that everyone in attendance can witness the exciting match in all its glory. Rows of chairs have been neatly arranged, providing a comfortable setting for cricket enthusiasts to immerse themselves in the game and cheer for their favorite players.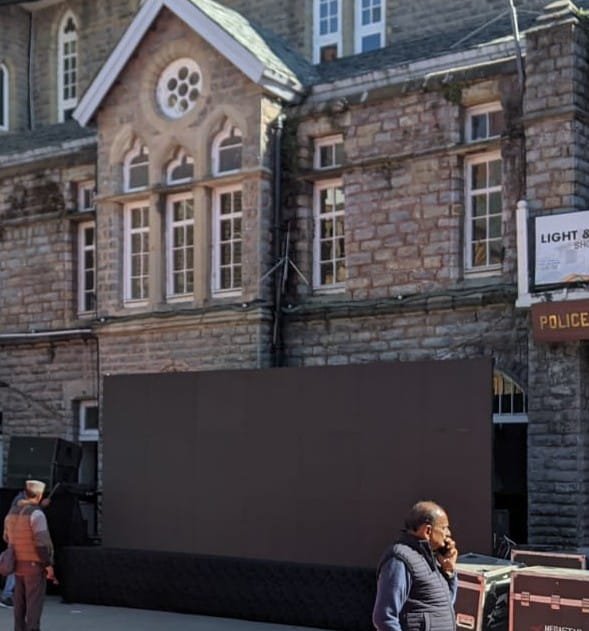 As the spectators are ready to sit at their seats, the atmosphere is charged with an electric energy. The stakes are high, and nerves are on edge as everyone awaits the first ball to be bowled. The anticipation is not just for any cricket match; it's a clash between two cricketing giants – India and Australia. Fans are eager to see their favorite players showcase their skills, and the excitement is palpable.
The anticipation of witnessing the players in action adds to the thrill of the event. The crowd is ready to be enthralled by every boundary, wicket, and spectacular play. It's not just a cricket match; it's an experience that brings people together to celebrate the spirit of the game.
The Big Screen at The Mall in Shimla is not just a viewing platform; it's a focal point for the community to come together, share the excitement, and create lasting memories. As the match unfolds, the cheers, applause, and gasps of the audience will reverberate, making it a memorable day for everyone present. The stage is set, the players are ready, and The Mall in Shimla is poised to be the epicenter of cricketing enthusiasm and fervor.