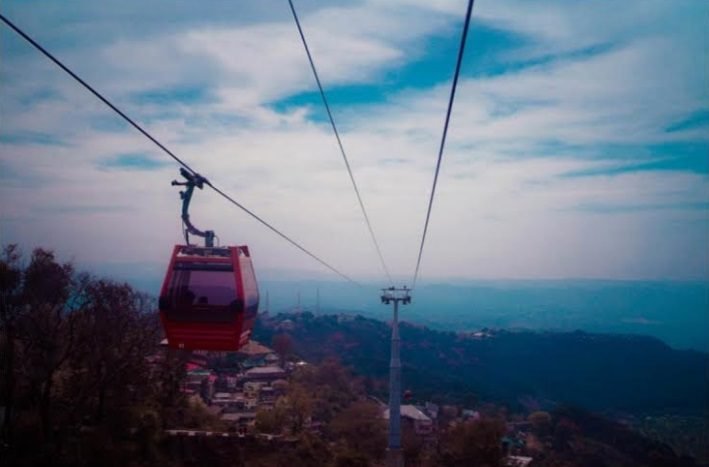 Dharamsala Sky ways reduces its fare from Monday
Dharamsala (Arvind Sharma)
19th July 2022
Dharamshala Skyway, (the rope way) from Dharamshala  bus stand to Mecleodganj  has been reduced from 19 th July after the reduction of GST on Ropeway tickets from18% to 5%
According to the press release of Dharamshala Skyway from 19th July 2022 the ticket shall be revised from Rs 500 to Rs 445 for two way (return journey) and from Rs 300 to 267 for one way journey per passenger.
Informing further Ms. Neha Pandit, Director Dharamshala Ropeway Limited said "As per Notification No. 03/2022- Central Tax (Rate) of Government of India, Ministry of Finance(Department of Revenue) dated 13th July 2022 the GST on Ropeway tickets have been reduced from 18% to 5% from 19th July 2022 onwards. Therefore, now the new fare has been fixed  Dharamshala Ropeway for Guests from 19th July 2022"
She further said that keeping in view of the regular increase of tourists and the suggestions from various stakeholders, the Dharamshala Skyway has already  increased its operational timings by 2 hours daily, to be operational from 10 AM to 8 PM instead of 6PM from 4 th June this year.
Dharamshala Skyway was inaugurated on 19th January 2022 by Shri. Jairam Thakur,  Chief Minister, Himachal Pradesh.Visitors can reach McLeodganj from Dharamshala in just five minutes, instead of undertaking a 45-minute road journey and skip road jams. Dharamshala Skyway , an aerial ropeway project developed by the Tata Group to connect the two tourist hotspots reducing  the road distance of 9 kilometres to just  1.8-km .