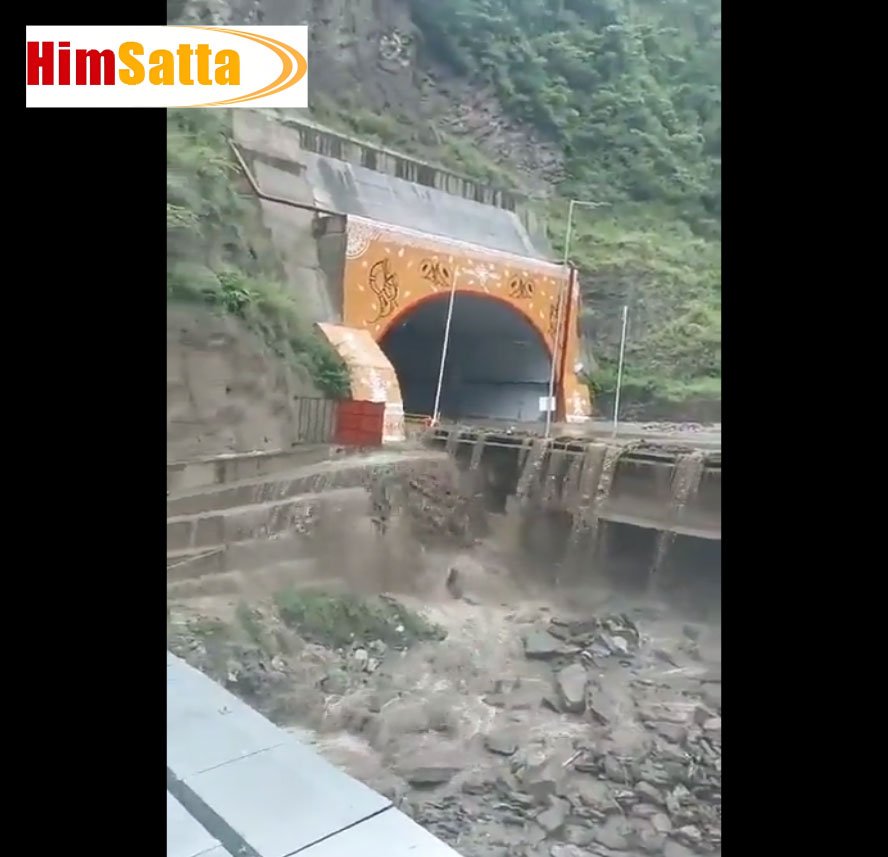 Flash Floods Wreak Havoc in Himachal Pradesh, Cause Severe Damage to Roads and Tunnels
The serene landscapes of Himachal Pradesh have been marred by the recent onslaught of flash floods, wreaking havoc on roads, tunnels, and causing extensive damage to infrastructure. The torrential downpours triggered flash floods that have not only disrupted transportation networks but also posed a significant threat to the safety of residents.
The flash floods, resulting from heavy rainfall, have left a trail of destruction in their wake. Roads that once connected towns and villages have been washed away, leaving communities stranded and cut off from essential services. The situation has escalated as the rushing waters have now invaded tunnels, causing additional concerns for both authorities and the public.
Residents across Himachal Pradesh have borne the brunt of this natural catastrophe. Homes have been inundated, farmlands submerged, and livelihoods jeopardized. The swift and unanticipated nature of flash floods has left many grappling to find higher ground and seek refuge from the disaster.
Evacuation efforts are underway to ensure the safety of residents residing in the most vulnerable areas. In addition to the immediate rescue operations, efforts are being directed towards assessing the extent of damage to infrastructure and formulating a plan for swift rehabilitation.
The flash floods have not only tested the resilience of the affected communities but have also underscored the urgent need for comprehensive disaster management strategies in the region. As climate patterns continue to evolve, proactive measures must be taken to mitigate the impact of such natural disasters and safeguard the lives and property of residents.