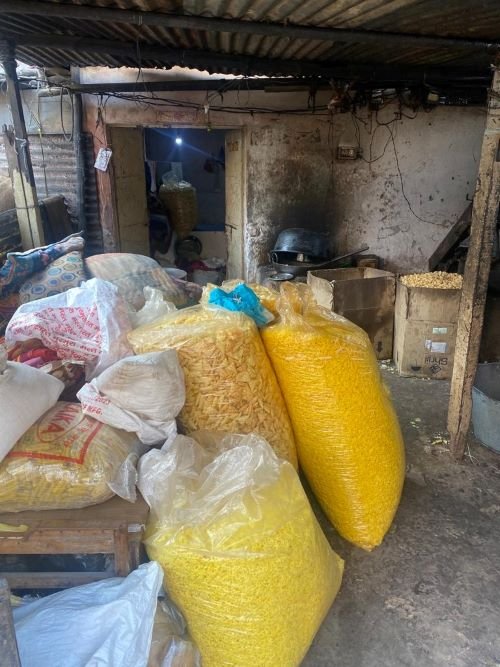 Food Safety Department, U.T. Chandigarh conducts raids during festival season, seizes 4 samples, issues 5 challans
Food Safety Department, U.T. Chandigarh conducts raids during festival season, seizes 4 samples, issues 5 challans
During the festival season, the demand for sweets is high, and festivals are incomplete without them. However, there is a risk of adulteration and low-quality food being produced and sold during this time. To address this concern, the Food Safety Department, U.T. Chandigarh, is conducting regular raids and maintaining a high level of vigilance.
On November 7, 2023, a joint team of Food Safety Officers inspected the area of Grain Market and Village Daria in Chandigarh. They seized four samples and issued five challans. They also destroyed about 50 kilograms of namkeen and sweets that were found exposed to dust and flies and lying in unhygienic conditions.
The Food Safety and Standards Department of Chandigarh Administration is appealing to all residents and consumers to be cautious and vigilant while purchasing milk, milk products, bakery products, beverages, dry fruits, or any other food article from the market. They should ensure that the food items they purchase are from licensed shops that observe complete hygiene and use quality products. This will help protect their health.
If consumers notice anything abnormal, they should report it to the Department of Food Safety and Standards, Government Multi Specialty Hospital, Sector 16, Chandigarh, or call the emergency phone number 102 or 0172-2752128. They can also raise a concern on the Food Safety and Standards Authority of India web portal at https://foscos.fssai.gov.in/consumergrievance/.
Tips for consumers:
Purchase food items from licensed shops only.

Check the expiry date of the food items before purchasing them.

Avoid purchasing food items that are exposed to dust and flies or lying in unhygienic conditions.

Report any suspicious activity to the Food Safety Department.