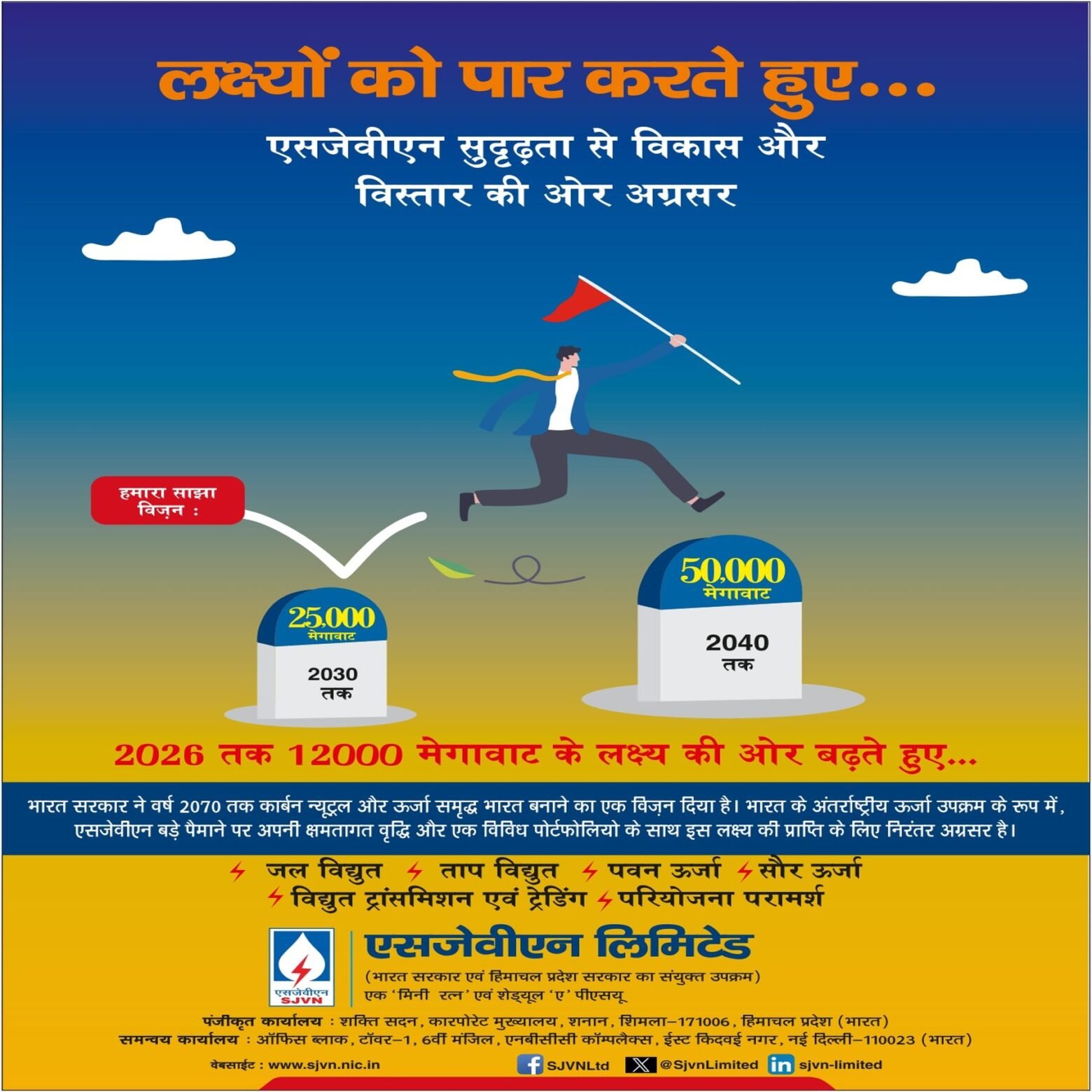 Harmonious Celebrations and Community Spirit: Greetings from Nathpa Jhakri Hydro Power Station for Lavi Mela
On behalf of Nathpa Jhakri Hydro Power Station, we extend our sincere wishes as we come together to commemorate the auspicious occasion of Lavi Mela. May this vibrant festival usher in a plethora of joy, prosperity, and unity into your lives.
As we embark upon the commencement of Lavi Mela, may the ethos of unity and cultural richness permeate our collective spirit. May this festival serve as a time for jubilant congregations, meaningful cultural exchanges, and the creation of cherished moments with our dear ones. Let the revelries fortify the bonds of our community, underscoring the remarkable diversity that distinguishes our region.
समृद्धि और सामूहिक भावना के साथ: नाथपा झाकरी हाइड्रो पावर स्टेशन की ओर से लावी मेला की हार्दिक शुभकामनाएं।