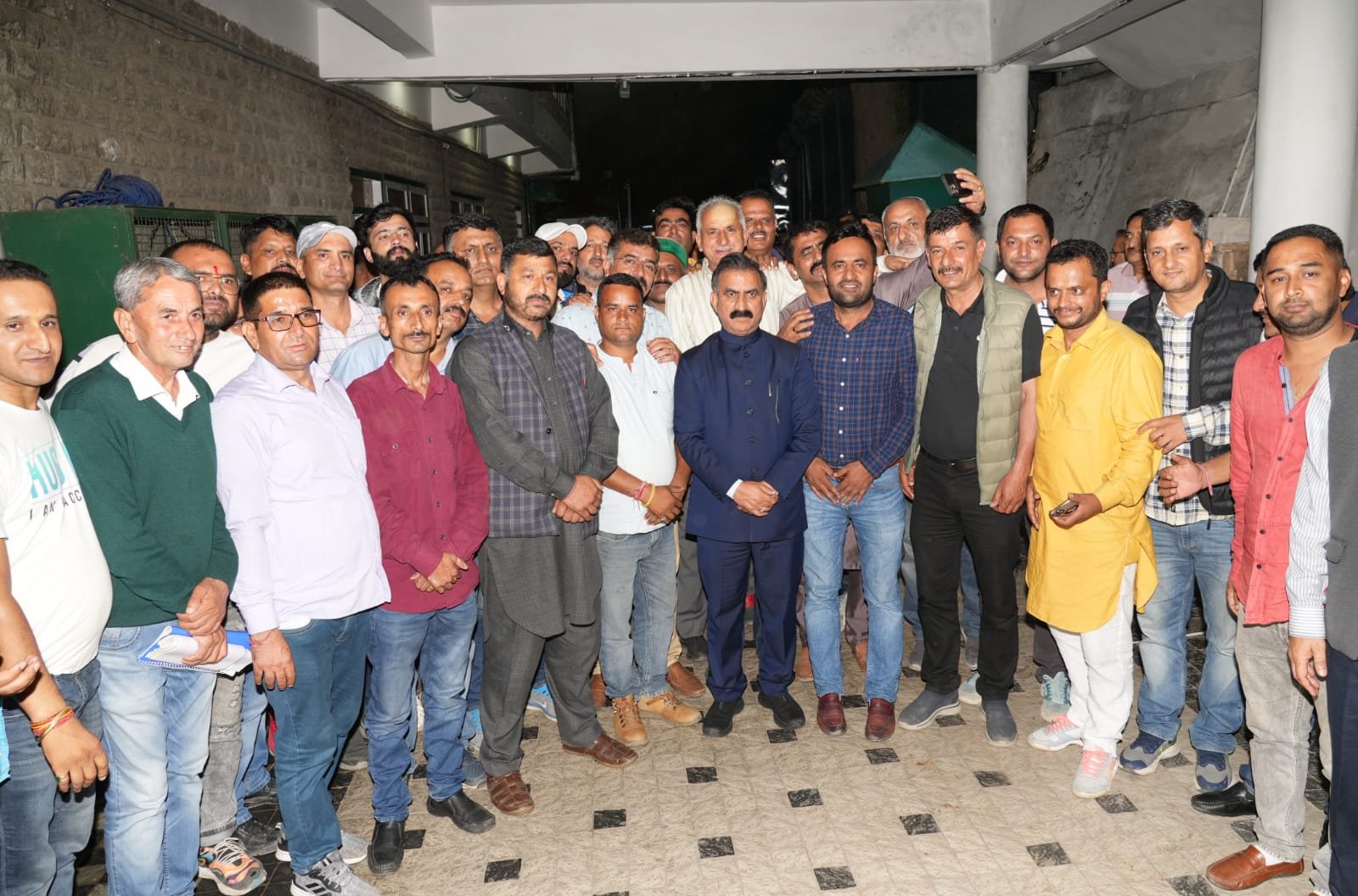 Himachal Pradesh Chief Minister Unveils Initiatives to Support Apple Growers in State's Apple Belts
Shimla: In a bid to provide comprehensive support to orchardists in the apple belts of Himachal Pradesh, Chief Minister Thakur Sukhvinder Singh Sukhu has announced a series of initiatives aimed at facilitating apple growers and ensuring a smooth transportation process for their produce.
During a meeting with the Arthiya Association, Chief Minister Sukhvinder Singh Sukhu highlighted the State Government's commitment to assisting apple growers and ensuring timely delivery of their harvest. He emphasized that the government is actively working on road clearance in apple growing areas to facilitate smooth transportation, particularly after some roads were adversely affected by the recent monsoon fury. Immediate restoration efforts are being carried out on damaged roads to address transportation hindrances faced by the orchardists.
To further improve transportation infrastructure, the State Government is prioritizing the strengthening of the Chhaila to Yashwant Nagar road, via Neri Bridge. A project with an outlay of Rs. 70 crore has been prepared under the Central Road and Infrastructure Fund (CRIF), and a proposal has been submitted for approval. The objective is to alleviate transportation challenges during the apple season and provide seamless movement of produce for growers.
In an effort to enhance post-harvest storage facilities, the government is planning to establish Controlled Atmosphere (CA) stores in strategic locations across the state. These CA stores will be set up at Bhawanagar (Kinnaur), Sandasu (Chirgaon), Anu (Jubbal), Chopal (Shimla), Jabli (Solan), Sundernagar (Mandi), Duttnagar (Rampur Bushehar), and Kharapathar (Shimla). Additionally, efforts are being made to construct another CA store on State Government land at Kundli border in Delhi to further bolster storage capacity and accessibility for apple growers.
The State Government is also considering the establishment of a distillery to ensure that apple growers can benefit from their produce, even in situations where apples may not meet fresh produce standards. This initiative aims to utilize such apples, preventing wastage and transforming them into valuable resources to contribute to the growers' income.
Following the Chief Minister's intervention, the Arthiya Association has agreed to weigh or purchase apples based on the older system, accommodating the convenience of the growers. The association expressed its full cooperation with the State Government in their shared commitment to supporting the apple-growing community.
MLA Sudarshan Singh Babloo, OSD to the Chief Minister Gopal Sharma, Ritesh Kapret, and other dignitaries were present during the meeting, emphasizing the government's dedication to uplifting the apple-growing sector in Himachal Pradesh.