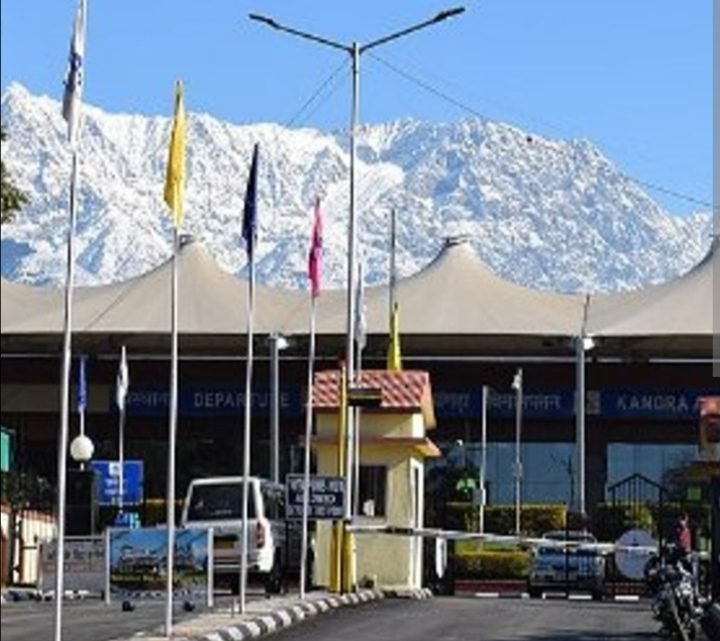 HIPA will assess the social impact of Dharamsala's Gaggal Airport expansion
HIPA will assess the social impact of Dharamsala's Gaggal Airport expansion, the process will be completed in a month: Deputy Commissioner
Dharamshala (Arvind Sharma) March 3
  "The process of social impact assessment regarding the expansion of Gaggal  airport of Dharamsala  will be completed in a month. The work has been entrusted to the Himachal Pradesh Institute of Public Administration (HIPA), Shimla," said Deputy Commissioner, Kangra, Dr. Nipun Jindal. Gave.
The Deputy Commissioner further said, "The state government has given permission for the Social Impact Assessment regarding the expansion of the airport. HIPA will complete this work in a month. The district administration will provide full help to HIPA in the social impact assessment, so that the work can be completed within the stipulated time."
Dr. Nipun Jindal said that apart from this, the Revenue Department has been asked to conduct a survey related to land acquisition regarding the expansion of the airport and this work will also be done at the earliest.
The Deputy Commissioner said that due to the expansion of the airport, the alignment of the Pathankot-Mandi National Highway would also be changed. For the new proposed alignment, he inspected the new route by doing a spot visit with the project director of the National Highway Authority. In this work, Joint General Manager of Airport Authority of India (Aerodrome) Mr. Negi, Director of Airport  Dhirendra Singh, District Tourism Officer Vinay Dhiman, SDM Shahpur Dr. Murari Sharma, SDM Kangra Naveen Tanwar and other officials including officials of Revenue Department. be present.
Leader of the Opposition, the  former Chief Minister Jai Ram Thakur said that the previous BJP government had got a grant of Rs 400 crore sanctioned for the expansion of Gaggal airport from the Union government. The state government should now go ahead with the project. When asked that the present BJP MLA of the area is opposing the land acquisition for its expansion, Thakur said that such issues arise during developmental works and these could be sorted out .
The Gaggal airport is proposed to be expanded in two phases. Sources said the Airports Authority of India (AAI) has decided to expand the airport from its current length of 1,372 m to 1,900 m in the first phase. In the second phase the length is proposed to be increased from 1,900 m to 3,110 m.