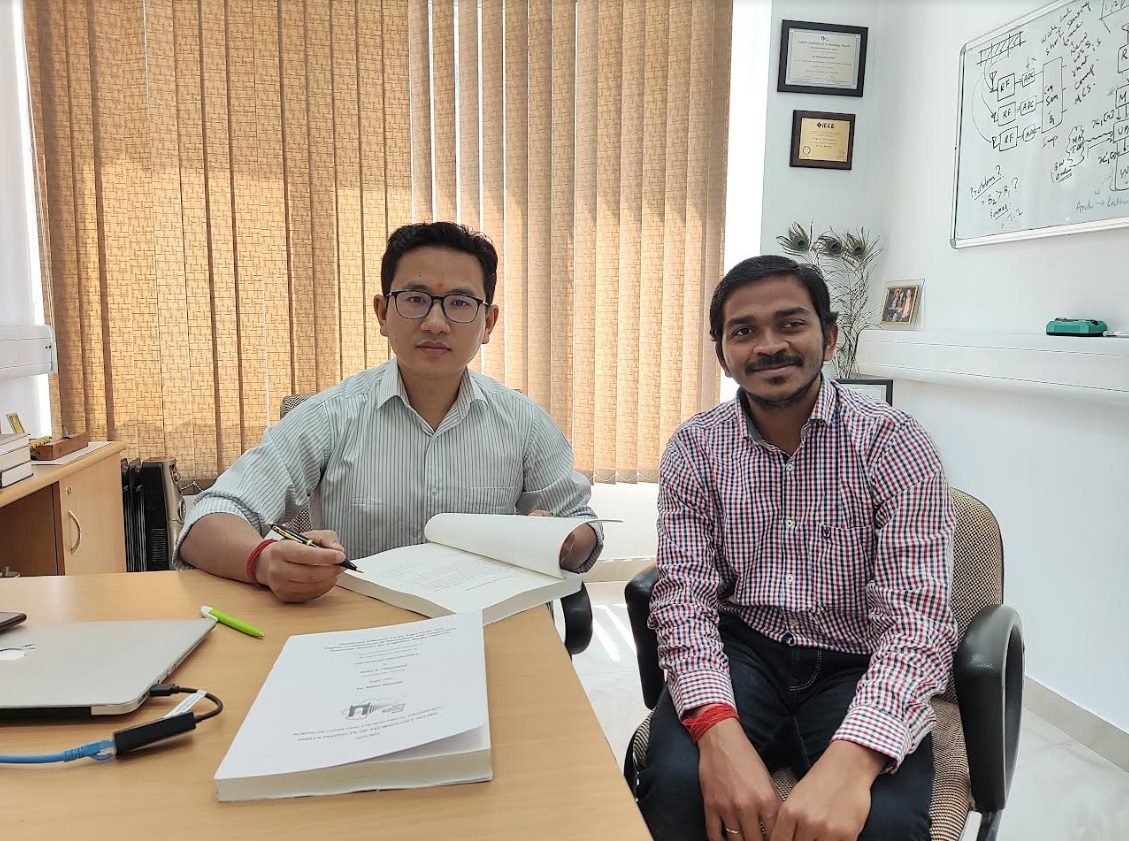 IIT Mandi researchers develop technology to overcome spectrum shortages in future wireless communication applications
Dharamsala (Arvind Sharma)1/6/22
Researchers at the Indian Institute of Technology Mandi in Himachal have developed state-of-art solutions in telecommunications technologies. The recent development of cooperative spectrum sensors enhances the reusability of radiofrequency spectrum to meet the growing demands of data communication in the future wireless communication applications.
The findings of their work have recently been published in IEEE Transactions on Consumer Electronics, and other IEEE journals such as IEEE Transactions on Very Large-Scale Integration (VLSI) Systems and IEEE Transactions on Circuits and Systems – I. These papers have been authored by Dr Rahul Shrestha, Assistant Professor, School of Computing and Electrical Engineering, IIT Mandi, and his Ph.D. scholar Mr. Rohit B. Chaurasiya.
Dr Rahul Shrestha said, "This Cooperative Spectrum Sensor (CSR) developed by researchers can be used in future 5G and 6G wireless communication technologies for enhancing spectral efficiency and will also help in establishing broadband services in remote and rural parts of the country."
Pointing out the need for research in the area of spectrum optimization, Dr. Rahul Shrestha, Assistant Professor, IIT Mandi, said, "Given the fixed-spectrum allocation policy by many governments around the world, including ours, it becomes important to use the available spectrum intelligently. Cognitive Radio Technology is considered one of the best ways to optimize spectrum use."
He further said that not all parts of the spectrum band licensed to a telecom company (called primary user or PU) are used all the time by the PU.  The idea of Cognitive Radio Technology is that a wireless device such as a cell phone, used by the secondary user (SU) can be fitted with a special sensor that can detect such "spectrum holes", (spectrum parts that are not used by the PU) and use them when the main channel is unavailable or crowded. This forms the basis of a dynamic-spectrum access policy that can overcome shortages of available spectrum at a given time. The spectrum-hole detecting sensor that is built into the SU's device is called a Stand-Alone Spectrum Sensor (SSSR).