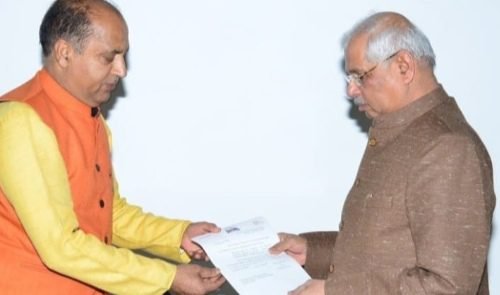 Jai Ram Thakur submits his resignation,
All the results of the state assembly elections are out.
BJP party lost the Vidhan Sabha elections with 25 of its MLA are winning from their respective constituencies.
BJP chief minister Jairam Thakur today after the results have submitted the resignation to the Governor.