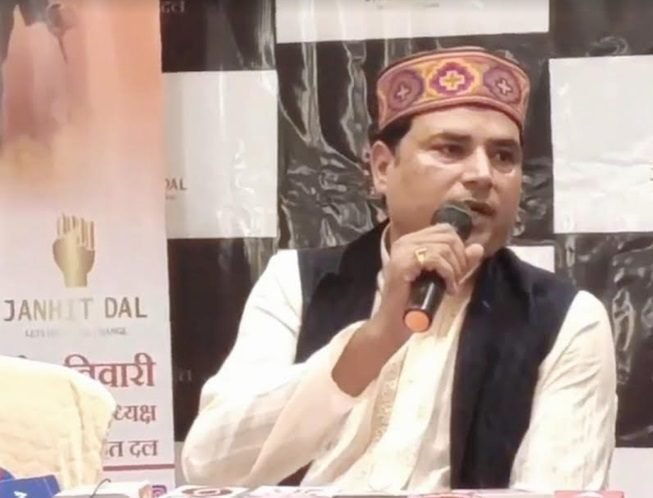 Janhit Dal to contest all 68 Assembly seats in Himachal
Kicks off its Election Campaign from Dharamshala
Dharamshala (Arvind Sharma) July 04, 2022
To provide the People of Himachal Pradesh corruption-free governance and to bring in revolutionary socio-economic changes, the Janhit Dal has decided to contest upcoming Assembly elections in Himachal. Today the party announced that it would contest in all 68 Assembly seats. Janhit Dal announced a series of development measures and said that if the party, if comes into power, providing government jobs to at least one person of each family would be its top priority.
The Party has also launched a massive membership drive in the state.
Addressing a Press Conference in Dharamsala , Pramod Tiwari, National President, Janhit Dal said, "We are embarking on a new political and electoral journey in Himachal Pradesh from Dharamshala."
Tiwari added "We have decided to enter into the upcoming Assembly elections and will contest all 68 seats. We would like to take on the ruling party which is battling its internal differences and anti-incumbency. BJP and Congress are facing a serious leadership crisis in the state and both of these parties have lost their credibility too. "
Party said that it will provide the public of the state a mechanism were their  work could be done through Apps in government department and  will proved 24×7 Call Centre in each District, 5-star hospitals in every district free for the people of the state, People-friendly Policing and Administration  and many more public friendly changes in comes to power.