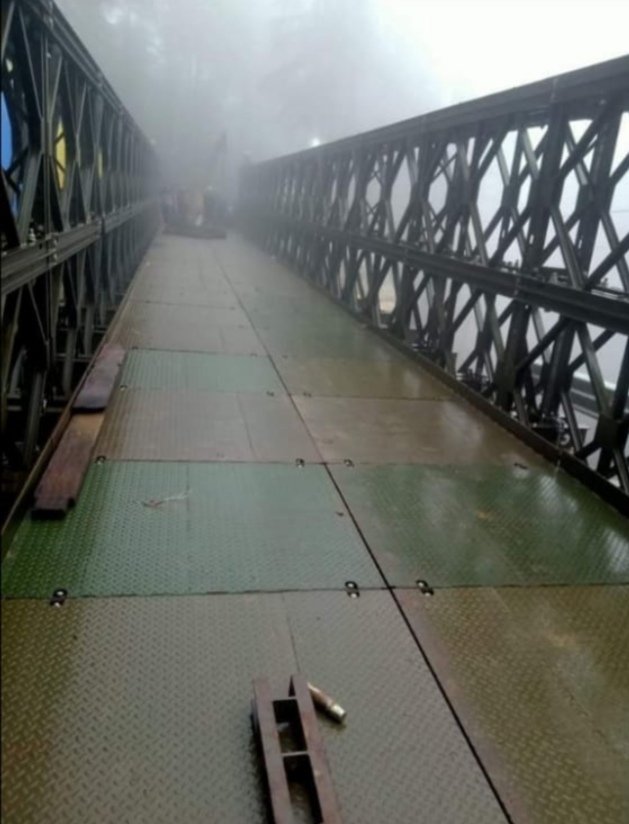 Landslide Causes Disruption on NH 5, Bailey Bridge Restores Connectivity in Record Time
In a recent incident, NH 5, the vital road connecting upper Shimla and Kinnaur, was severed due to a landslide in Theog town. The landslide resulted in the cutoff of the highway, causing inconvenience to commuters. However, emergency services managed to continue through the utilization of alternate routes and link roads for ambulances.
Responding promptly to the situation, the Border Roads Organization (BRO) swiftly mobilized resources and successfully restored connectivity on NH 5. With commendable efforts, a Bailey bridge was constructed in record time, allowing vehicular traffic to resume.
The landslide not only affected the daily commuters but also posed challenges for tourists wishing to visit popular destinations such as Kaza and Sangla Valley in Shimla and Kinnaur. The disruption caused inconvenience and disappointment among travelers. Recognizing the urgency to rebuild the affected stretch, the Public Works Department (PWD) has already initiated reconstruction efforts on a war footing. Given that the apple season, a crucial period for the region, is approaching, the department aims to swiftly rebuild the damaged area to ensure smooth transportation for the apple growers and traders.
The restoration of NH 5 through the construction of the Bailey bridge by the BRO has brought relief to the local community, commuters, and tourists alike. As the PWD continues its rebuilding efforts, normalcy is expected to be fully restored, enabling uninterrupted travel and promoting tourism in the beautiful regions of Shimla and Kinnaur.