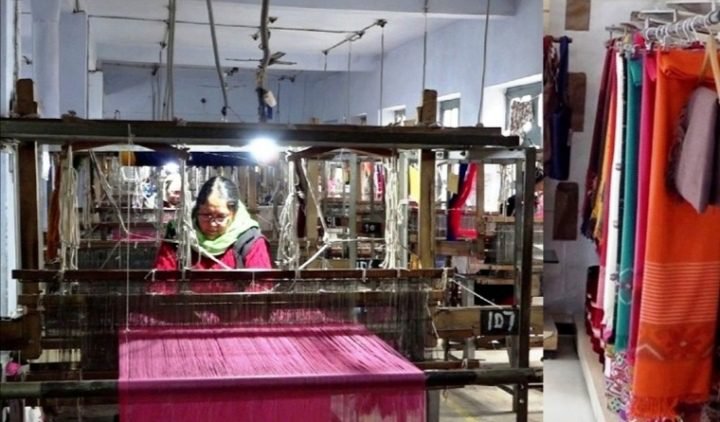 Masterpieces of finesse, Himachali shawls gaining global prominence  
March 5, 2023
No Comment
78
With expertise in handloom and handicraft, the traditional weavers have kept the handloom heritage alive and have earned name for Himachal Pradesh far and wide. The Kullu and Kinnauri Shawls, all are rare masterpieces of embroidery in the field of handloom industry having made their International presence.
The State Government was also organizing awareness camps and training classes for weavers who are also being directly benefited through various components of the cluster development programme. Equipment related to handlooms are being made available to the weavers. Marketing facility is being provided through the Industries Department in fairs and exhibitions organized in the state and outside states. Their products are widely sold in national level events like Trade Fair, Dilli Haat, Surajkund etc.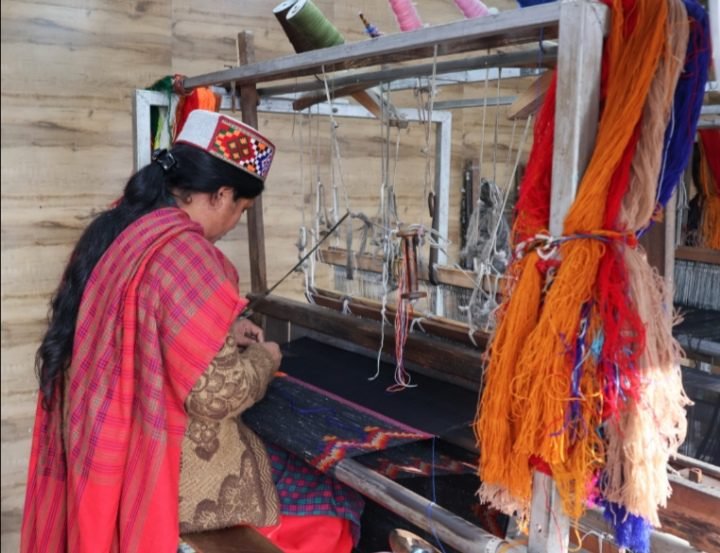 The Himachal Pradesh State Handloom & Handicrafts Development Cooperative Federation Ltd. known as "HIMBUNKAR" is a state level apex organization of primary cooperative societies consisting of weavers and artisans engaged in production of handicraft woven on handloom and are promoting the Kullu Shawl and caps since many years.
It was Devika Rani, the Indian film star and daughter in law of the famous painter, Nicholas Roerich who came to Kullu in 1942. It was on her request that Sheru Ram of Banontar village weaved the earliest urban size shawl on his pit loom. Later, inspired by his handicraft work, Pandit Urvi Dhar, stepped into the manufacturing of the Shawls commercially.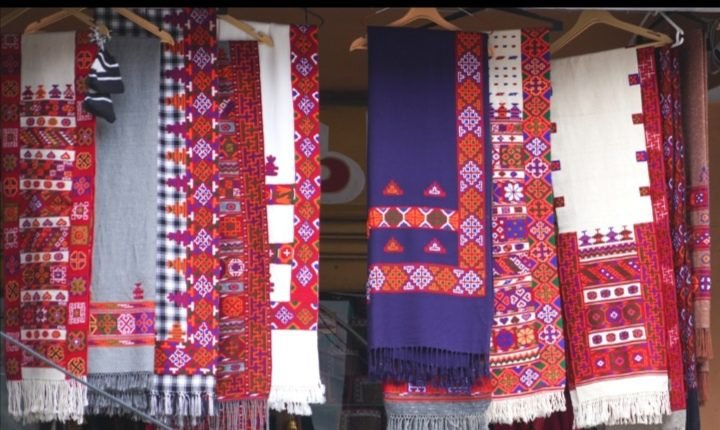 Around 1944, the Bhutti weaver co-operative society was  registered under Punjab Cooperative Society, Lahore, presently known as Bhuttico, and trained thousands of Kullu women to fashion the Kullu Shawl. In 1956 Thakur Ved Ram became a member of this society and revived it again and since thereafter, Satya Prakash Thakur, the Chairman of Bhuttico has been running Bhuttico all over Himachal and is providing employment to thousands in this cottage industry and others as well who are directly or indirectly associated with it. We cannot forget the contribution of Devi Prakash Sharma, a technician in Kullu Shawl Improvement Center, who introduced many new designs during the 1960s.   Today the annual sale of Bhuttico is around Rs. 13.50 crore
The state government has also started various schemes for encouraging weavers and incorporating the latest techniques of textile production.
Earlier, the Kullvi people used to weave plain shawls but after the arrival of Bushehari craftsman from Rampur, Shimla district, the trend of patterned handloom came into existence. Typical Kullu shawls have geometrical designs on both ends. Besides geometrical designs, the shawls are also woven in floral designs, which may run all over, on the corners or on the borders only. Each design may have one to 8 colours. Traditionally, bright colours, viz. red, yellow, magenta pink, green, orange, blue, black and white were used for patterning and white, black and natural grey or brown were used as the base in these shawls. But in the present, these bright colours are being replaced gradually by pastel colours.
,Much renowned for the convolution and finesse in weaving, Kinnauri Shawls are unique. In October 2010, these intricately patterned woolen shawls hand-woven by the indigenous community of Kinnaur district, was granted a patent under the Geographical Indications (GIs) of Goods Act.  Their elaborate geometrical designs have a strong Central Asian influence. The motifs woven have a very special symbolic and religious significance.  Its designing techniques are greatly influenced by Central Asia and Tibet.
Few textile engines have been working as motivators by their innovative skills and ideas giving new dimensions to the handloom industry. One such young textile engineer, Mrs. Anshul Malhotra from Mandi district is working as a motivator for the weavers.
Honoured with Nari Shakti Samman by the President on International Women's Day last year and the Kalanidhi Award twice at the Surajkund fair, she is engaged in giving new dimensions to the handloom industry with the skill inherited from her grandfather and father. She is using her skills to create new designs according to the market. Apart from Mandi, the weavers of Lahaul-Spiti, Kullu and Kinnaur districts have also been associated with her. She has been providing training facilities to the weavers for weaving as per the market demand. Designed and made in Himachal by her, the Kano saree gained immense popularity last year and was also a part of many fashion shows.
With the encouragement of the government and the skill of the weavers, the handloom industry in the state is proving to be helpful in self-reliance, employment generation and preservation of traditional skills.