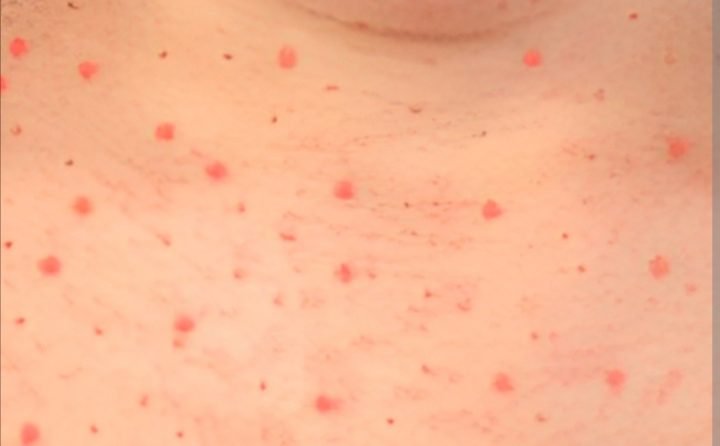 Measles, most contagious diseases, caused by a virus
Measles is one of the world's most contagious diseases which is caused by a virus and manifests as fever with reddish rash over body. Though, the Measles can infect person of any age group it is more common in children of less than 5 years of age Initial symptoms consists of fever, Malaise, cough followed by characteristics rash. Complications like pneumonia, diarrohea and encethalitis can occur in upto 30% of infected persons and death in 3-6% cases.
Recently increased number of Measles cases are being reported from certain districts of Bihar, Gujarat, Haryana, Jharkhand, Kerala and Maharashtra and some deaths in certain districts of Maharashtra. This is of particular concern from public's health point of view.
India has resolved to eliminate Measles and Rubella by 2023 to prevent death and disabilities caused by these highly infectious Childhood diseases and to achieve this Target two key strategies have been advocated:-
1. Achievement of 95% coverage with two doses of Measles and Rubella containing vaccine (MRCV).
2. Achieving NMNR (Non Measles Non Rubella) Discard rate of more than 2 per lakh population. UT Chandigarh has already achieved these already two important Targets as coverage of first dose (MR) is 107% and 2nd dose is 95%. Chandigarh has also achieved NMNR Discard rate of 10 per lakh against Target of 2 per lakh. But there is need to remain vigilant about this disease.
Role of Immunization and Vitamin-A is very important in prevention of Measles Infection in Children. 1st dose of MR is given at 9 months and 2nd dose is given at 16-24 months age.
During Covid-19 pandemic many parents could not get their Children vaccinated against Measles so many children may still be unvaccinated against measles due to COVID lockdown. Health Department, UT Chandigarh requests citizens to be aware and alert about this disease and get their children vaccinated with 2 doses of MR vaccine, if not received before.
Picture is used for reference only,