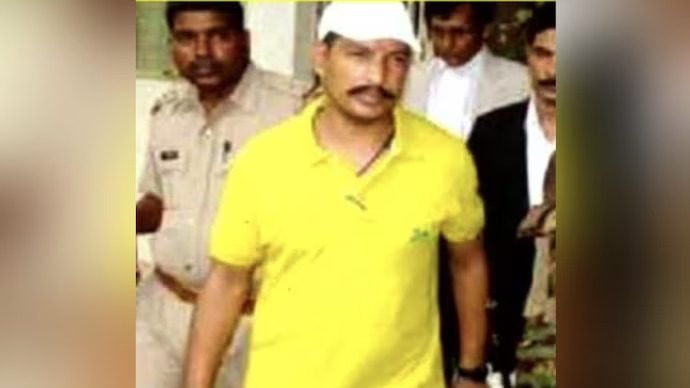 Murder of Gangster Sanjeev Jeeva: SIT to Investigate the Homicide in Western Uttar Pradesh
Youth in Lawyer's Attire Shoots Notorious Criminal Sanjeev Maheshwari alias Jeeva Outside Lucknow's Kaisarbagh District Court; One Child and One Soldier Injured. Serious Questions Raised on State's Law and Order Situation.
Lucknow, Uttar Pradesh: A shocking incident unfolded outside the court premises in Kaisarbagh, Lucknow, when a young man dressed as a lawyer opened fire on the infamous criminal Sanjeev Maheshwari, known as Jeeva. The incident resulted in injuries to a young girl and a soldier. This incident has raised grave concerns about the state's law and order situation.
Following the incident, one individual has been arrested for orchestrating the attack while disguised as a lawyer. Sanjeev Maheshwari sustained five gunshot wounds. The police have apprehended a shooter in connection with the incident. Tragically, the gunfire claimed the life of a young girl named Lakshmi, while an assistant sub-inspector and a soldier were wounded in the crossfire.
Just recently, Sanjeev Maheshwari alias Jeeva was apprehended by the police in Shamli with an AK-47 rifle and 1,300 cartridges. The notorious criminal has been involved in several criminal activities in Western Uttar Pradesh. He was accused of the murder of Brahm Dutt Dwivedi, who had once saved the life of Mayawati during the infamous Guest House incident.
The investigation into this shocking incident is ongoing, with authorities determined to uncover the motives and bring all the culprits to justice. The incident has sent shockwaves throughout the region, reigniting concerns about the safety and security of the public in Uttar Pradesh.