PM Modi inaugurates AIIMS, will participate in Dushera celebrations at Kullu
Himachal Pradesh today gets the finest of the medical treatment facility at Bilaspur. Prime Minister Narendra Modi today inaugurated the AIIMS which is worth of Rs 1470 crore and is a state of the art hospital with 750 beds, 64 ICU beds, 18 specialty and 17 super sepcility departments.
While addressing the gathering he said that Himachal Pradesh was always on the priority of the government.
Prime Minister will participate in the Kullu historical Dushera and will be the first Prime minister to do so.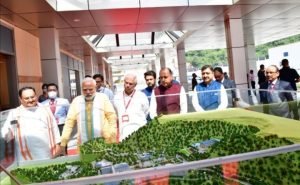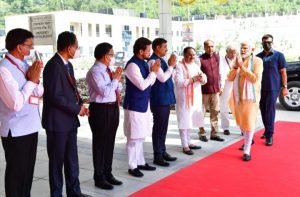 On this occasion Chief Minister Jai Ram Thakur, Union Minister Anurag Thakur and BJP national president and Rajya sabha MP JP Nadda also grace the occasion.
PM Modi today inaugurated development projects worth more than Rs 3500 crore and also lay down the foundation stone for medical device park at Nalagarh and 31 Km long project for four laning from Pinjore to Nalagarh.
People in large number across the state was gathered to listen to the Prime Minister.