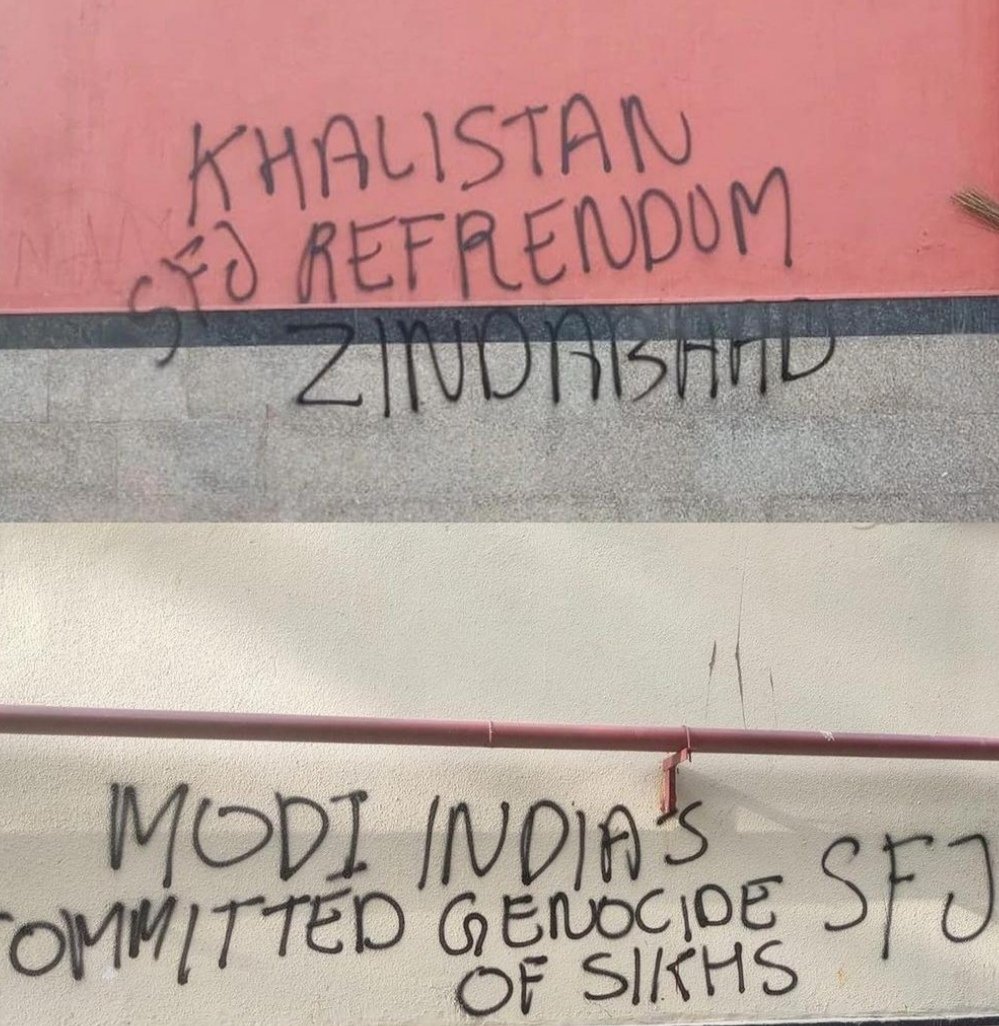 Pre-G20 Summit: Pro-Khalistan Graffiti Defaces Delhi Metro Stations, Security Measures Heightened
Defacement of Delhi Metro Stations with Pro-Khalistan Graffiti Raises Concerns Ahead of G20 Summit
In a concerning development, the walls of several metro stations across Delhi were discovered defaced with pro-Khalistan graffiti, just ahead of the upcoming G20 summit scheduled for September 9-10. The Delhi Police promptly responded to the situation by taking steps to remove the graffiti, employing mud and water to erase the markings. A case has been registered and an investigation has been initiated by the police into this matter.
Addressing the incident, an official from the Delhi Metro Rail Corporation stated, "It is a law and order situation. We will cooperate with the Delhi Police," as quoted by the news agency PTI.
The defaced walls bore slogans such as 'Delhi Banega Khalistan' and 'Khalistan Referendum Zindabad', which were spray-painted in black. These slogans were discovered on metro stations located in various parts of West Delhi, including Punjabi Bagh, Shivaji Park, Madipur, Paschim Vihar, Udyog Nagar, and Maharaja Surajmal Stadium.
In light of the upcoming G20 summit, the Delhi Police are taking active measures to monitor social media platforms to curtail the dissemination of rumors and inflammatory content. Additionally, they are working to identify potential criminal elements and enhance security measures at key locations such as malls, markets, and religious sites across the city.
As part of their security preparations, Delhi Police announced the sealing of all entry points into the national capital to prevent unauthorized access. However, normal vehicular and public movement will be permitted, ensuring that routine activities are not disrupted during this time. The police are committed to ensuring a safe and secure environment during the G20 summit and the surrounding period.