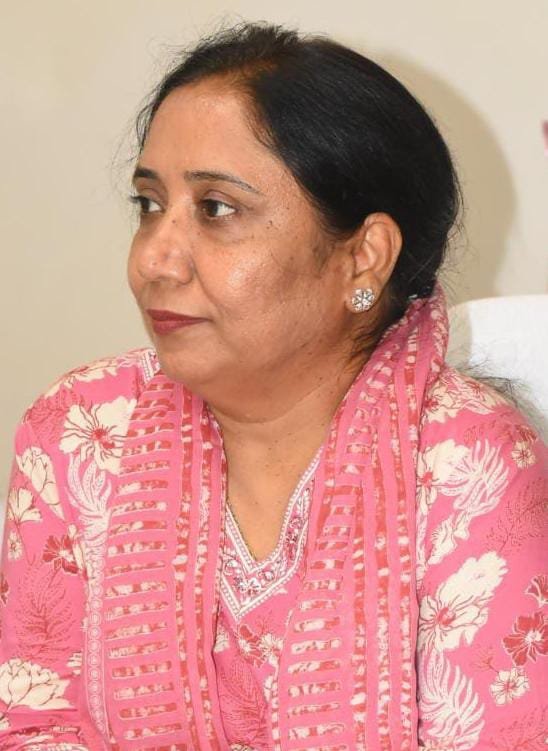 "Promoting Patriotism Through Early Education: Punjab Minister Dr. Baljit Kaur's Emphasis"
Chandigarh, August 11:
Dr. Baljit Kaur, the Minister of Social Security, Women and Child Development in Punjab, underscored the imperative of instilling a distinctive sense of patriotism in children. She stressed the significance of acquainting the new generation with the historical backdrop of their country's independence, asserting that this education forms the foundation for their understanding of their nation's journey to freedom.
In a move to foster a unique spirit of patriotism and early childhood education, a special program titled Early Childhood Care and Education (ECCE) was conducted across various Anganwadi Centers in Punjab with the thematic focus on 'Independence Day'. Dr. Baljit Kaur revealed that the ECCE Day was celebrated in collaboration with the Meraki Foundation, aimed at highlighting the pivotal role of early education in disseminating the values and history of the nation.
Enthusiastic participation marked the day's celebrations, with young children, parents, and Anganwadi workers joining in various engaging activities. These activities transformed the Anganwadi centers into hubs of imagination, with children delving into cultural and creative endeavors reflecting India's rich heritage, freedom fighters, and iconic landmarks. The overarching goal was to foster a sense of patriotism and unity among the young participants.
The celebrations were punctuated by captivating cultural performances, including songs, dances, and skits, all orchestrated by the young children. Dr. Baljit Kaur applauded the dedication of Anganwadi workers, whose efforts were instrumental in bringing these performances to life.
Underlining the importance of embedding values like independence, unity, and responsibility from an early age, Dr. Baljit Kaur asserted that celebrating ECCE Day with an Independence Day theme serves as a stepping stone to nurturing responsible citizens.
The Minister expressed her gratitude to the children, parents, Anganwadi workers, and the entire ECCE team for their active involvement in the event. She affirmed the department's commitment to creating an encouraging environment within Anganwadi centers, ensuring the holistic development of children.