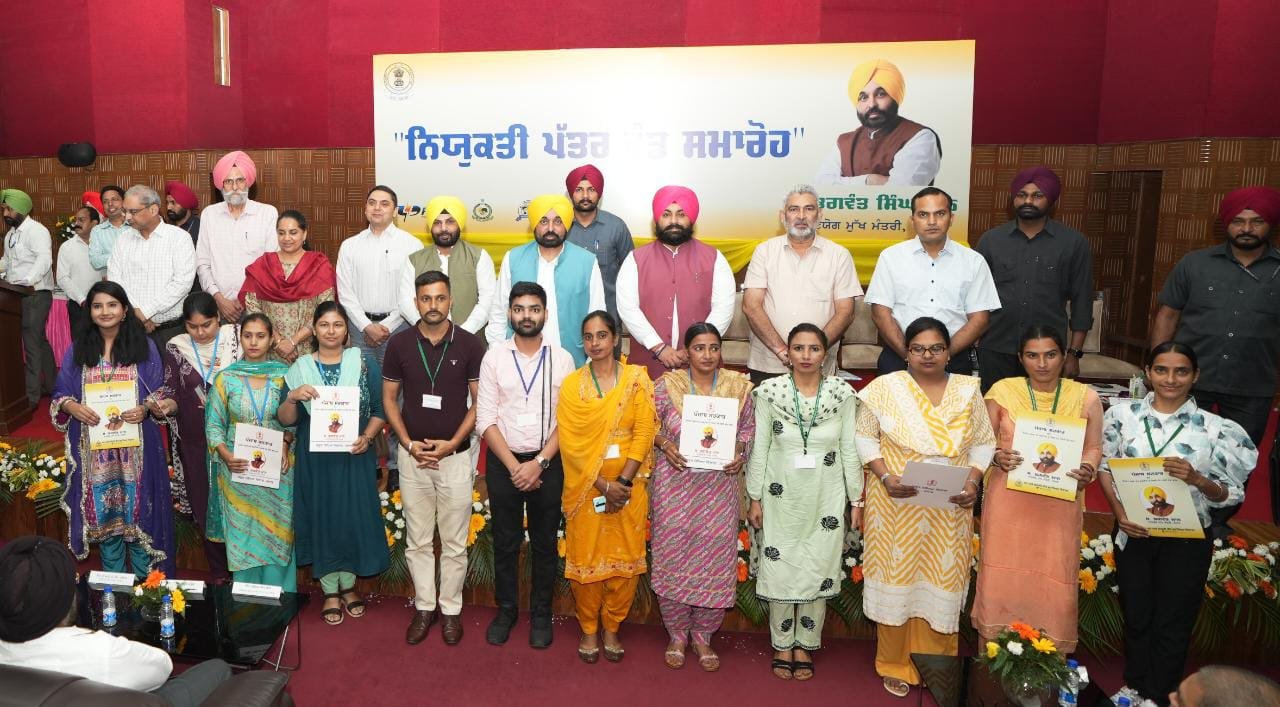 Punjab Chief Minister Creates Record by Giving Jobs to 36,524 Youth in Just 18 Months
Chandigarh, September 23:
Punjab Chief Minister Bhagwant Singh Mann created a new record by handing over 36,524 government job appointment letters to the youth of the state in just 18 months of his tenure.
This is a significant achievement, especially considering that the previous governments did not establish such a milestone in such a short period of their tenure. Moreover, in the last 25 days since August 30, the state government has given appointment letters to 7,660 youths of the state.
The Chief Minister said that the entire recruitment process has been carried out in a transparent and smooth manner, due to which not a single appointment of these more than 36,000 youths who have secured government jobs has been challenged in court so far.
This initiative is a testament to the Punjab government's commitment to ensuring that the youth of the state can become active partners in the socio-economic development of the state. It is also a sign of hope for the youth, who have been struggling to find jobs in recent years.
However, there are some concerns that need to be addressed. For one, the majority of the jobs given out so far have been in the lower ranks of the government bureaucracy. It is important to ensure that the youth are also given opportunities to rise to the top positions in the government.
Another concern is that the Punjab government has been criticized for its handling of public finances. The state is currently facing a large budget deficit, and it is unclear how the government will be able to afford to pay the salaries of all the newly recruited youth.
Despite these concerns, the Punjab government's job creation drive is a positive step. It is hoped that this will help to reduce unemployment in the state and give the youth a chance to build a better future for themselves.