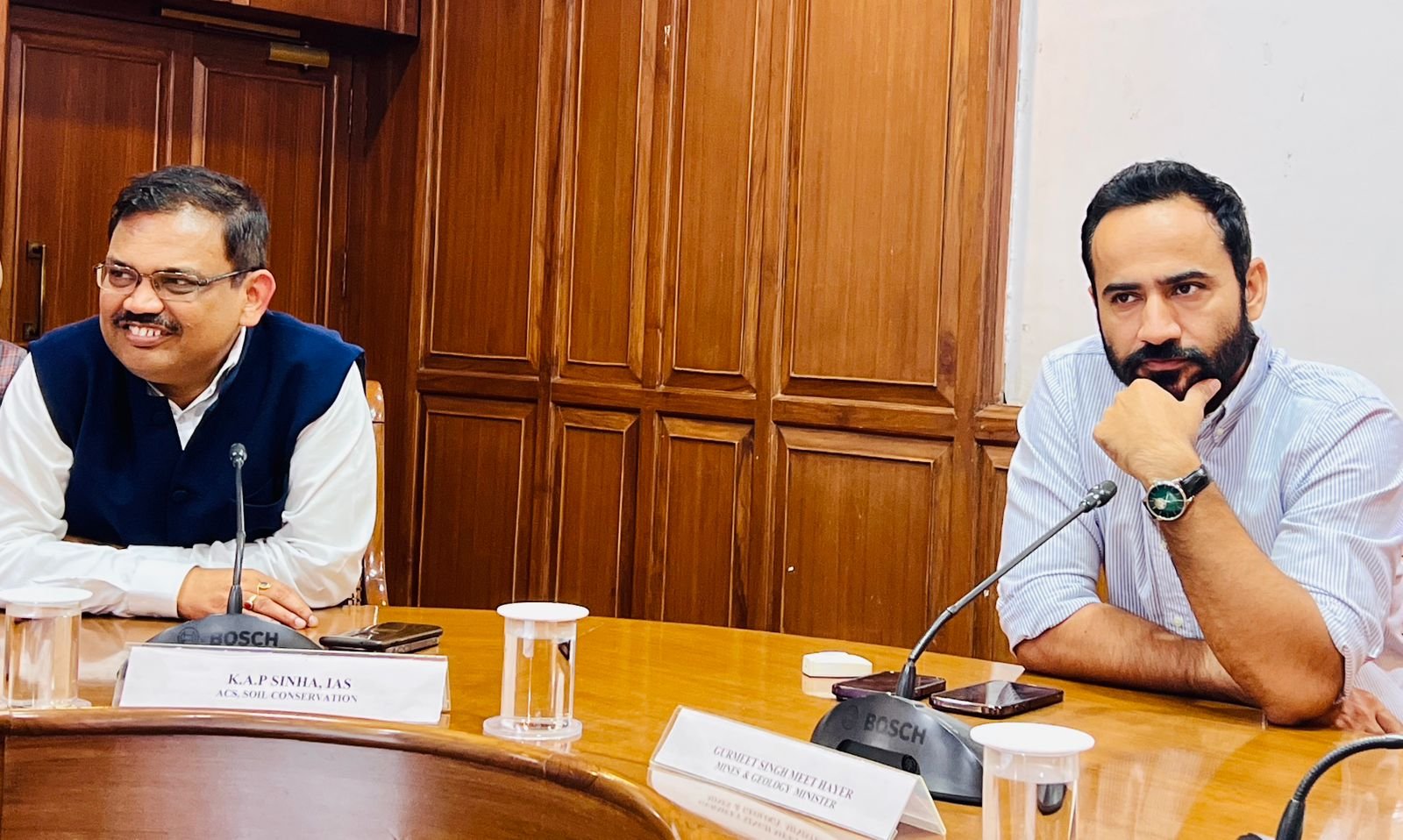 Punjab Government Intensifies Efforts for Water Conservation and Management in Agriculture
In light of the worsening groundwater situation in Punjab, the Soil and Water Conservation Minister, Gurmeet Singh Meet Hayer, has underscored Chief Minister Bhagwant Mann's commitment to the welfare of the farming community and the preservation of precious water resources. The minister has urged the department to devise new programs and intensify ongoing efforts in water conservation and management.
During a meeting held at Punjab Bhawan in Chandigarh, Minister Meet Hayer emphasized the need to maximize the use of canal water and treated water for agricultural purposes, as well as expand the underground pipeline program to cover every corner of the state. He called for a mass movement to promote water management and conservation by involving all stakeholders and raising awareness at the grassroots level.
The minister reviewed the functioning of the Soil and Water Conservation Department, focusing on the watershed scheme. Meet Hayer stressed the importance of providing optimum benefits to landless farmers and women communities by offering financial assistance through the creation of self-help groups in project areas. He also emphasized the acceleration of construction work on rainwater harvesting structures and check dams, considering the upcoming monsoon season.
During the meeting, department officers presented the major areas of focus, highlighting the department's efforts to increase irrigation water use efficiency and develop alternate irrigation water sources. Currently, more than 90% of the state's water resources are utilized in the agriculture sector alone. The department's initiatives include the implementation of underground pipeline systems, utilization of treated water for agriculture, adoption of drip and sprinkler systems, rainwater harvesting, and watershed-based programs.
The proposed restructuring of the department was also discussed, with the minister revealing plans for a fresh recruitment drive once the restructuring is finalized in the near future.
The Punjab government's intensified efforts in water conservation and management in agriculture reflect its commitment to addressing the pressing issue of declining groundwater levels. With a focus on sustainable practices and community engagement, these initiatives aim to safeguard water resources while ensuring the welfare of farmers and the overall prosperity of the state.