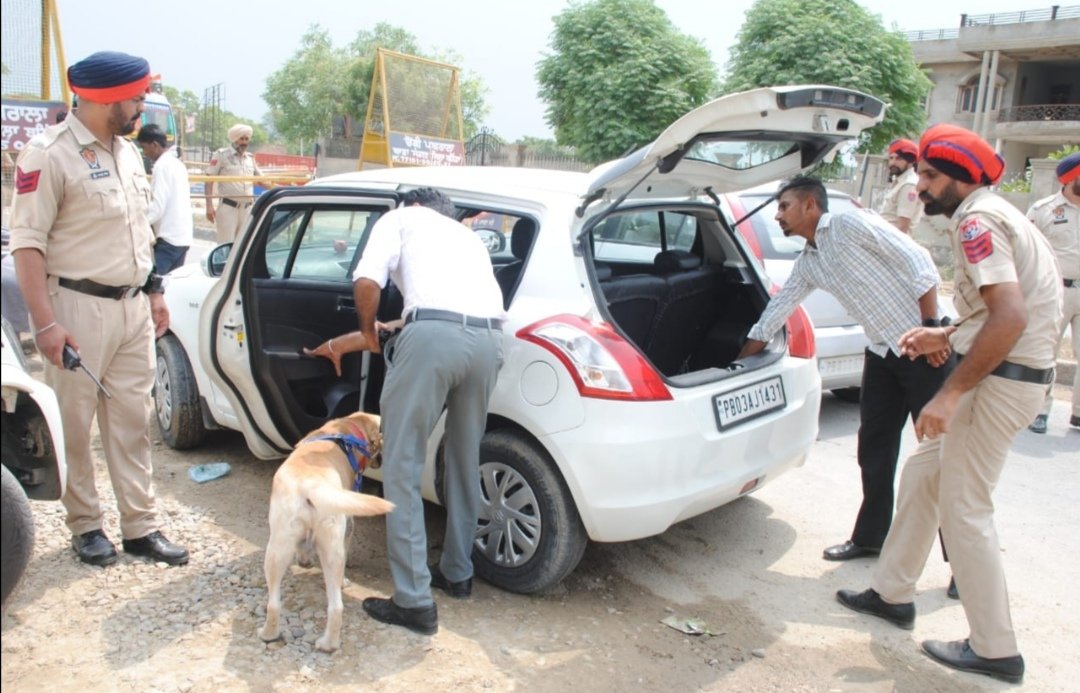 Punjab Police carried out a special operation 'OPS Seal-III'
Chandigarh, August 19:
In order to make Punjab a crime-free and drugs-free state as per the vision of Chief Minister Bhagwant Mann, Punjab Police on Saturday carried out a special operation 'OPS Seal-III' aimed at checking all the vehicles entering the border state of Punjab to keep tab at drug trafficking, liquor smuggling and movement of gangsters and anti-social elements.
The operation was conducted in a synchronised manner from 8am to 2pm, jointly with the police forces of four neighbouring states— Himachal Pradesh, Haryana, Rajasthan and Jammu & Kashmir— and Union Territory Chandigarh on the directions of Director General of Police (DGP) Punjab Gaurav Yadav.
Special DGP Law and Order Arpit Shukla said that ADGP Bathinda Range, IGsP Rupnagar/Patiala Range and DIGs Border/Jalandhar/Ferozepur/Faridkot Range were asked to coordinate with their counterpart Range IGsP of the Bordering states to ensure effective Nakabandi as part of 'OPS Seal-III'. All the SSPs of Border districts were directed to mobilise the maximum number of officers and manpower for this operation to lay strong 'nakas' at sealing points under the supervision of Gazetted officers/SHOs, he added.
He said that well-coordinated strong nakas involving 1500+ Police Personnel were set up under the supervision of Inspectors/DSPs at all the entry/exit points of 10 districts, which share boundaries with four border states and UT Chandigarh. The 10 inter-state border districts include Pathankot, Sri Muktsar Sahib, Fazilka, Ropar, SAS Nagar, Patiala, Sangrur, Mansa, Hoshiarpur and Bathinda.
He said that during the operation, a thorough search of suspected vehicles/persons was conducted, while ensuring minimum inconvenience was caused to the general public. "We had strictly instructed all the Police Personnel to deal with every commuter in a friendly and polite manner while checking their vehicles during the course of this operation," he added.
          The Special DGP said that as many as 5726 vehicles entering the state were checked, of which 329 were challaned and 25 were impounded. The Police have also registered 40 first information reports (FIRs) after arresting 49 persons. The police teams have also arrested two proclaimed offenders.
          Apart from this, the Police teams have recovered Rs 45 lakhs cash, 30kg poppy husk, 374 grams heroin, 500 grams charas, 350 litres lahan and 263 litres illicit liquor. The police teams have also rounded up 715 suspicious persons for questioning.
          Meanwhile, such operations help in showing the police presence in the field, besides, infusing fear among anti-social elements and instilling a sense of security among common people.