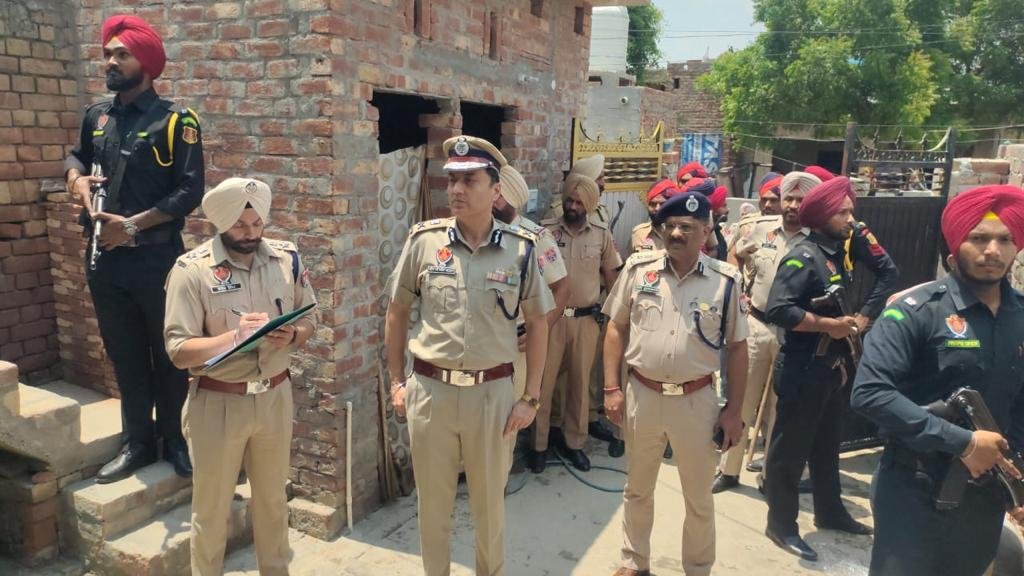 Punjab Police Conducts Special Operation to Combat Drug Trafficking and Crime in Bathinda Range
In a determined effort to fulfill Chief Minister Bhagwant Mann's vision of making Punjab a safe and secure state, Punjab Police executed a targeted Cordon and Search Operation (CASO) in the Bathinda range. Directed by Director General of Police (DGP) Punjab, Gaurav Yadav, the operation, which focused on combating drug trafficking, anti-social elements, and criminals, took place on Monday.
From 8 a.m. to 1 p.m., the CASO was carried out simultaneously in the police districts of Bathinda and Mansa, with meticulous planning and extensive deployment of police forces under the overall supervision of ADGP Bathinda Range, SPS Parmar.
During the operation, police teams registered 33 first information reports (FIRs) and arrested 41 anti-social elements. The crackdown resulted in the seizure of drug money amounting to Rs 3.5 lakhs, 197.13 grams of heroin, 14 kg of poppy husk, 225 liters of illicit liquor, and eight mobile phones from the possession of those arrested.
Special Director General of Police (Special DGP) Law and Order, Arpit Shukla, expressed that the primary objective of this operation was to instill a sense of safety and security among the common people. By increasing the police force's presence in the field and instilling fear among anti-social elements, Punjab aims to combat crime effectively. The authorities reiterated their commitment to continue such operations in the coming days to completely eradicate the drug menace from the state.
Moreover, the Bathinda Police reported the arrest of 20 individuals and the registration of 15 FIRs, while Mansa Police registered 18 FIRs and apprehended 21 accused persons during the operation.
The swift and decisive action taken by the Punjab Police in this CASO demonstrates the state's resolve to tackle drug trafficking and criminal activities head-on, signaling a stern message to those involved in such illicit activities. The government's concerted efforts to ensure the safety and security of its citizens reflect their dedication to building a prosperous and crime-free Punjab.