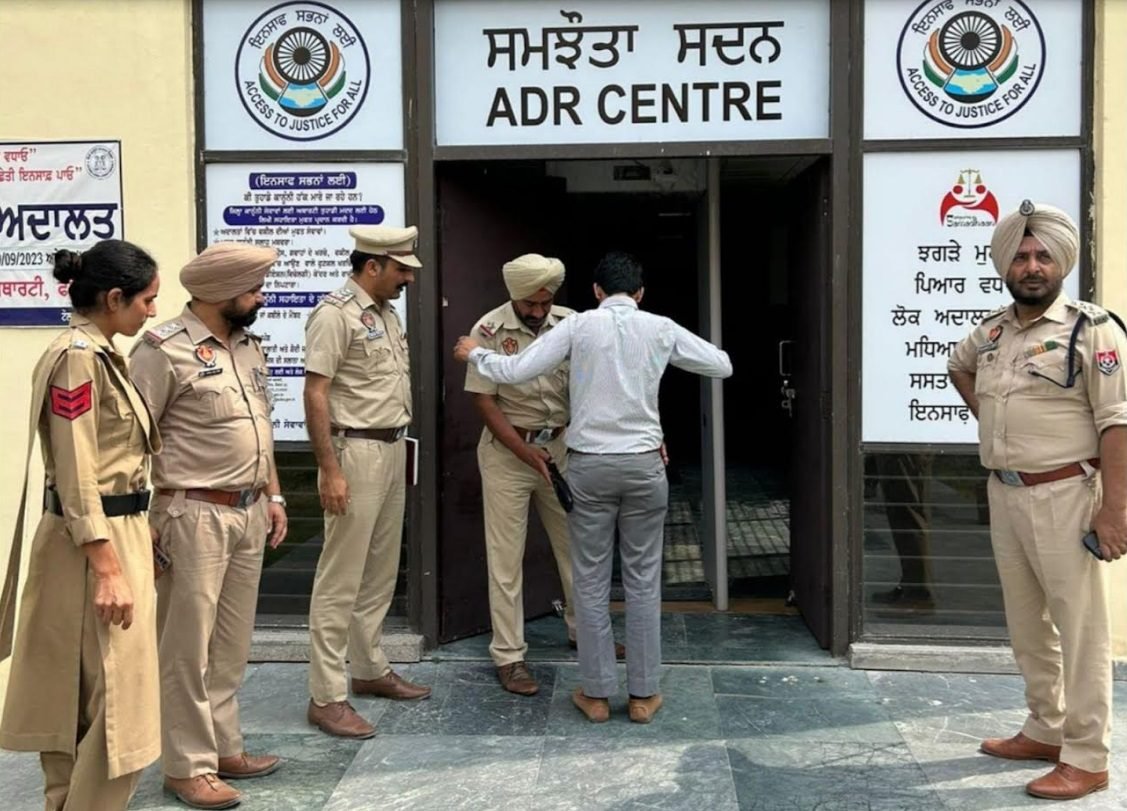 Punjab Police reviewed the security arrangements in district and sub-divisional courts across the state
Police teams searched 1796 suspects in Punjab, 1768 vehicles were also checked.
According to the dream of Chief Minister Bhagwant Mann, Punjab Police is committed to make Punjab a safe state
Special DGP Arpit Sukla advises CPJ/SSPJ to hold courtesy meetings with Bar Associations
Special DGP Law and Order said the move was aimed at ensuring smooth security arrangements in judicial complexes.
Chandigarh, May 2:
In order to ensure adequate security arrangements at all judicial complexes, the Punjab Police on Tuesday conducted special checking of district and sub-divisional courts across the state to ensure that door frame metal detectors (DFMD), closed circuit Television (CCTV) cameras and other security devices installed are operational.
On the directions of Director General of Police (DGP) Punjab Gaurav Yadav, checking was conducted simultaneously in all 28 police districts of the state from 11 am to 3 pm. The CPJ/SSPJ was directed to personally supervise the search operation and to form adequate number of police teams for checking.
Special DGP Law and Order Arpit Shukla said that police teams under the supervision of SPJ/DSPJ conducted checks in around 68 courts across the state.
Apart from reviewing the security arrangements, he said that the police teams searched 1796 suspicious persons roaming around the court complexes and also checked 1768 vehicles.
He said that the purpose of this checking is to crack down on anti-social elements by ensuring adequate security arrangements at the judicial complexes of the state.
Describing the move as part of the ongoing campaign to make Punjab a safe state, the Special DGP said, "We have advised the CPJ/SSPJ to hold courtesy meetings with the bar associations in the next three days."
It may be mentioned that the CPJ/SSPJ were also instructed to increase police patrolling around such sensitive places to increase vigilance on anti-social elements