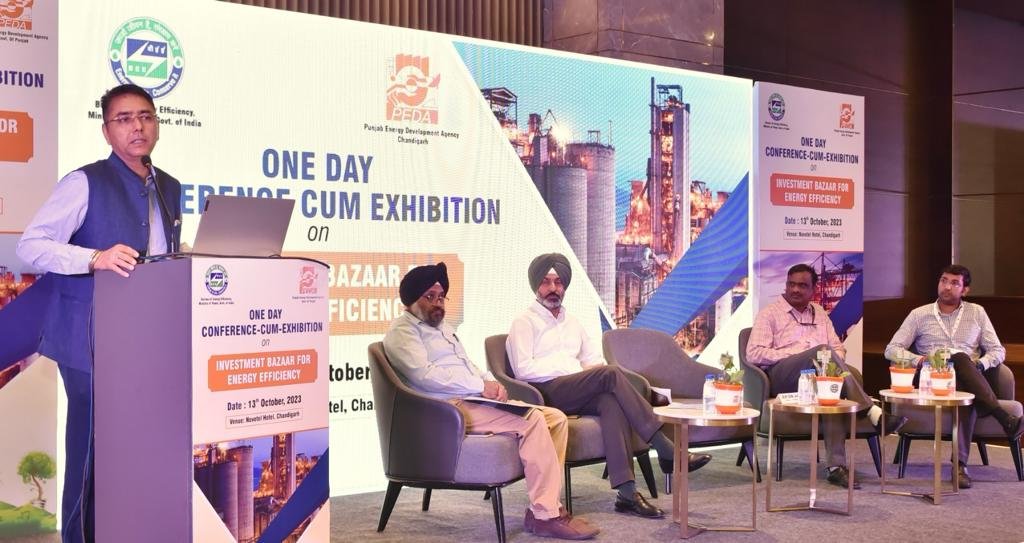 Punjab Promotes Energy Efficiency Investment with Conference and Exhibition
The Punjab New & Renewable Energy Sources Minister, Mr. Aman Arora, inaugurated a one-day conference-cum-exhibition 'Investment Bazaar for Energy Efficiency' organized by Punjab Energy Development Agency (PEDA) on Friday. The conference was attended by representatives from Industries, Financial Institutions, Banks, Designated Consumers, MSMEs, Equipment Manufacturers (EMs) and Energy Auditors.
The conference focused on the potential of investment in Industries & MSMEs related to Energy Efficiency projects in Punjab. Mr. Arora said that the state has been working proactively to increase the renewable energy share to 30% by 2030 and that energy efficiency is important for achieving this goal.
Other speakers at the conference included Chief Executive Officer PEDA Dr. Amarpal Singh, Joint Director Bureau of Energy Efficiency (BEE), Ministry of Power Mr. Shyam Sunder, and Director PEDA Mr. MP Singh. They all spoke about the importance of energy efficiency and the role that industries and MSMEs can play in implementing energy efficiency measures.
The conference also included an exhibition where major companies like Schneider, Siemens, L&T, and Yogokawa showcased their energy efficient products.
Overall, the conference was a success in raising awareness about the importance of energy efficiency and the investment opportunities available in this sector.