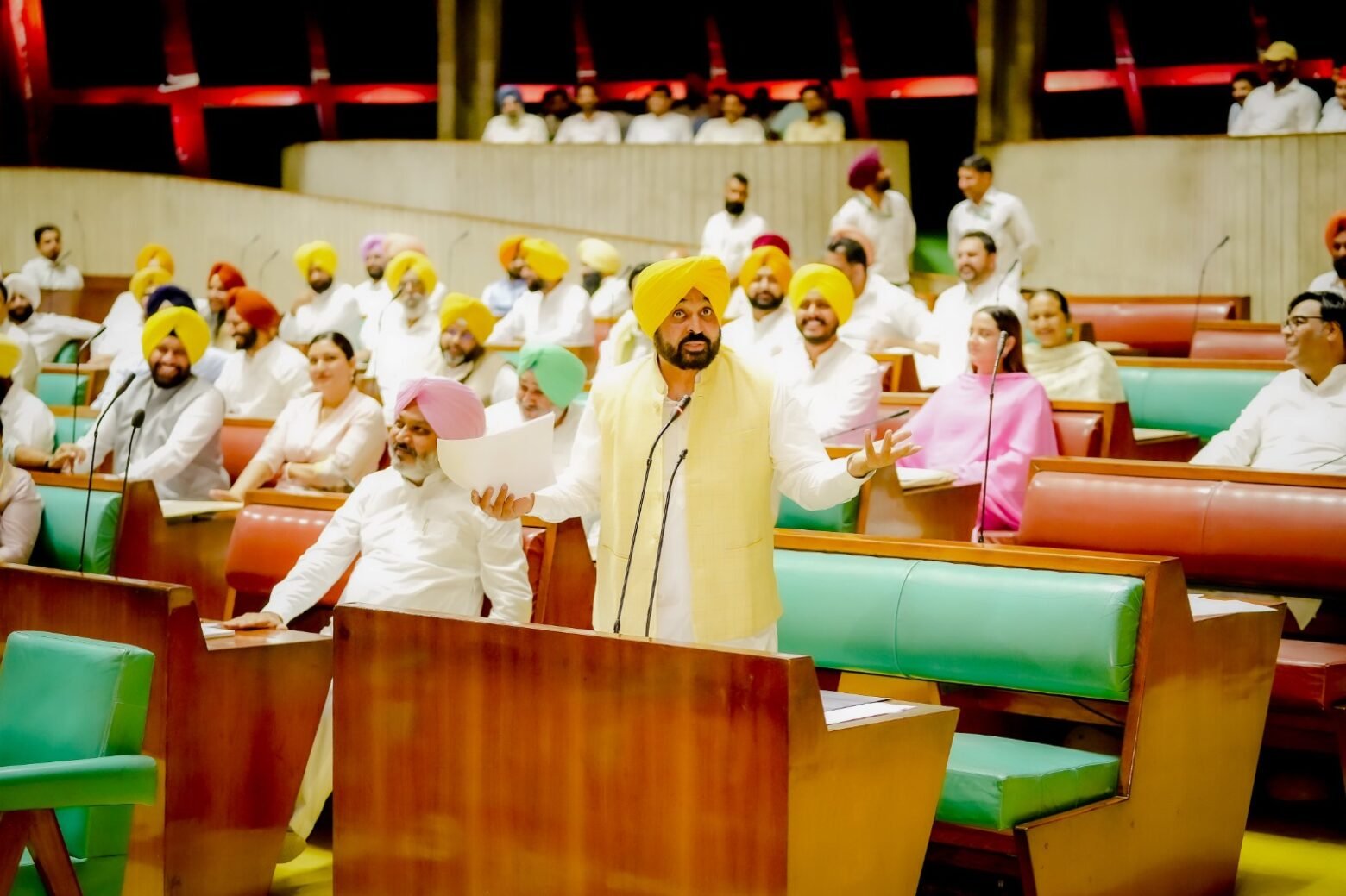 Punjab Vidhan Sabha on Tuesday passed the Sikh Gurudwaras (Amendment) Bill
On June 20, the Vidhan Sabha in Chandigarh, led by Punjab Chief Minister Bhagwant Mann, passed the Sikh Gurudwaras (Amendment) Bill, 2023 with a strong majority. The bill aims to remove the control of a particular family over the rights to broadcast sacred Gurbani. The Chief Minister emphasized that it is paradoxical for the SGPC, under the influence of a family that controls its affairs, to grant intellectual property rights of Gurbani telecasts to a channel owned by them. He questioned the decision to give such rights to any channel, considering that Gurbani is a repository of knowledge and faith.
The Chief Minister clarified that the bill does not interfere in religious affairs but rather ensures that Gurbani reaches every household. The bill inserts a new section, 125-A, into the Sikh Gurudwaras Act, 1925, which mandates the free and uninterrupted live telecast (audio or audio-video) of Holy Gurbani from Sri Harmandir Sahib to all media houses, outlets, platforms, and channels that wish to broadcast it. The aim is to propagate the teachings of the Gurus without any on-screen advertisements, commercials, or distortions.
Bhagwant Mann, as a humble Sikh, expressed his support for the free-to-air telecast of Gurbani worldwide. He emphasized that opposing the control of a specific channel over Gurbani telecasts is not an attack on the Sikh community but a move to spread the message of Gurbani globally. He pointed out that the state government has the authority to amend this act, as the Supreme Court has previously ruled that it is not an interstate act. Mann criticized a single family for dominating the affairs of the SGPC for a long time, resulting in significant harm to the Sikh community. He highlighted that this family tried to capitalize on Sikh religious sentiments by granting exclusive telecast rights to their favored channel, despite no mention of telecast or broadcast in the original Act