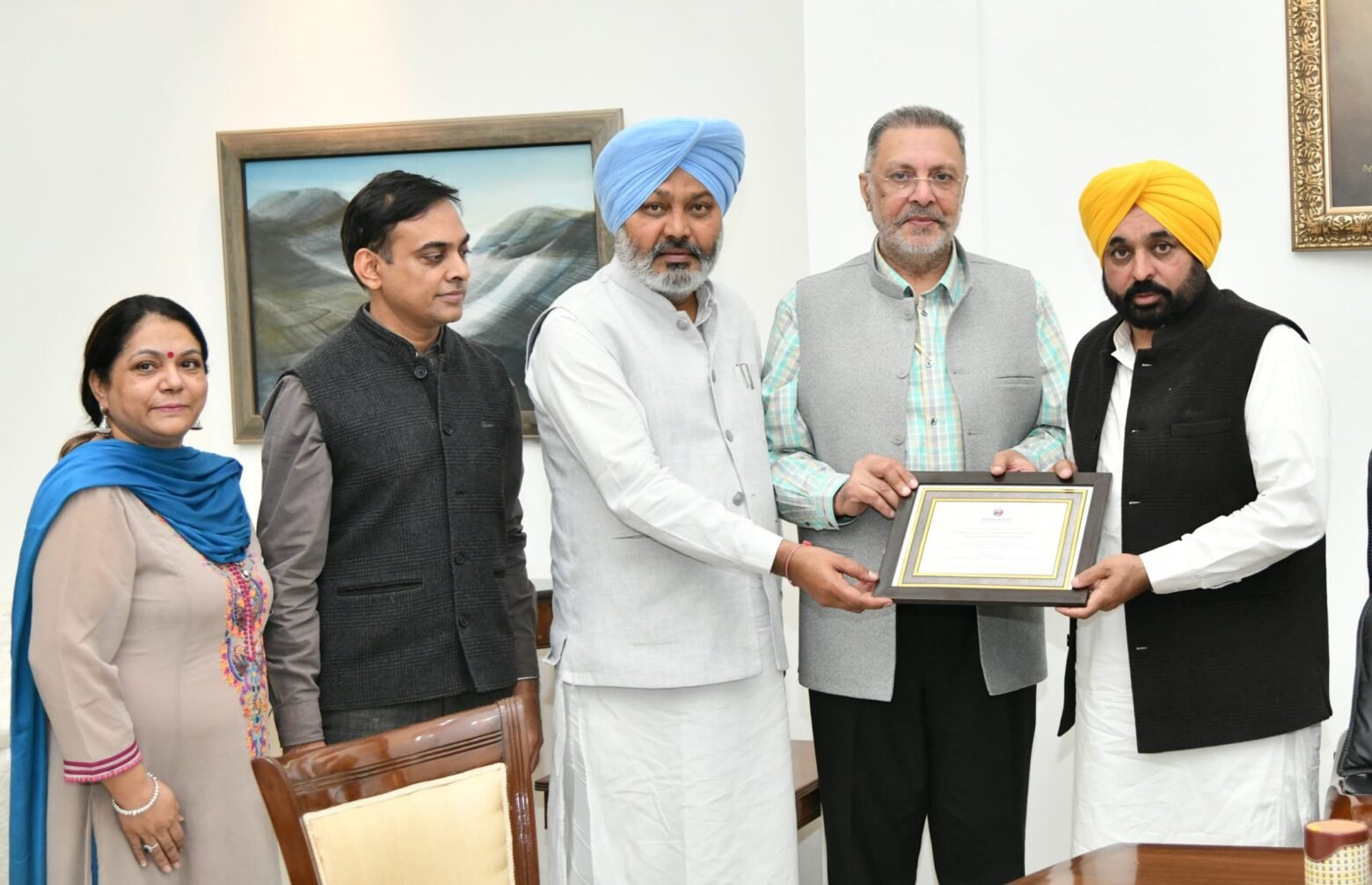 Punjab's Aam Aadmi Clinics Receive Global Recognition at Health Supply Chain Summit
Punjab's Aam Aadmi Clinics Receive Global Recognition at Health Supply Chain Summit
Chandigarh, November 20: In a resounding testament to the transformative impact of Punjab's Aam Aadmi Clinics, the innovative healthcare initiative has garnered international recognition at the Global Health Supply Chain Summit held in Nairobi, Kenya, from November 14-16. Punjab proudly secured first place for its submission titled "Strengthening last mile delivery of drugs: A case study from Punjab," outshining submissions from 84 other countries.
The summit, which drew participation from representatives of 85 nations, provided a platform for showcasing advancements in healthcare delivery systems worldwide. Punjab's presentation, which highlighted the success of the Aam Aadmi Clinics in expanding access to quality healthcare services, particularly in underserved areas, resonated deeply with the global audience.
The Aam Aadmi Clinics initiative, launched by the Punjab government under the leadership of Chief Minister Bhagwant Singh Mann, has revolutionized primary healthcare in the state. These clinics, strategically located in close proximity to communities, provide 84 essential medicines and over 40 diagnostic tests free of cost to patients. Additionally, the clinics are equipped with cutting-edge IT infrastructure, enabling seamless digitization of patient records, consultations, investigations, and prescriptions.
News of Punjab's triumph at the Global Health Supply Chain Summit has generated significant international attention. Over 40 countries have expressed keen interest in visiting Punjab to study the Aam Aadmi Clinic model, seeking to replicate its success in their own healthcare systems.
Chief Minister Bhagwant Singh Mann expressed immense pride in this global recognition, stating, "This award is a testament to the dedication and hard work of our government in transforming Punjab's healthcare landscape. We are committed to ensuring that every citizen has access to quality, affordable healthcare, and the Aam Aadmi Clinics are a crucial step in achieving this vision."
The Chief Minister further emphasized that this recognition has instilled a renewed sense of humility and dedication within the government, fueling their resolve to continue delivering exceptional healthcare services to the people of Punjab. He also congratulated the Health Department for this remarkable achievement, commending their unwavering commitment to serving the state's residents.
Punjab's success at the Global Health Supply Chain Summit serves as a beacon of hope, demonstrating the transformative power of innovative and people-centric healthcare initiatives. The Aam Aadmi Clinics stand as a shining example of Punjab's commitment to providing accessible, equitable, and quality healthcare for all.