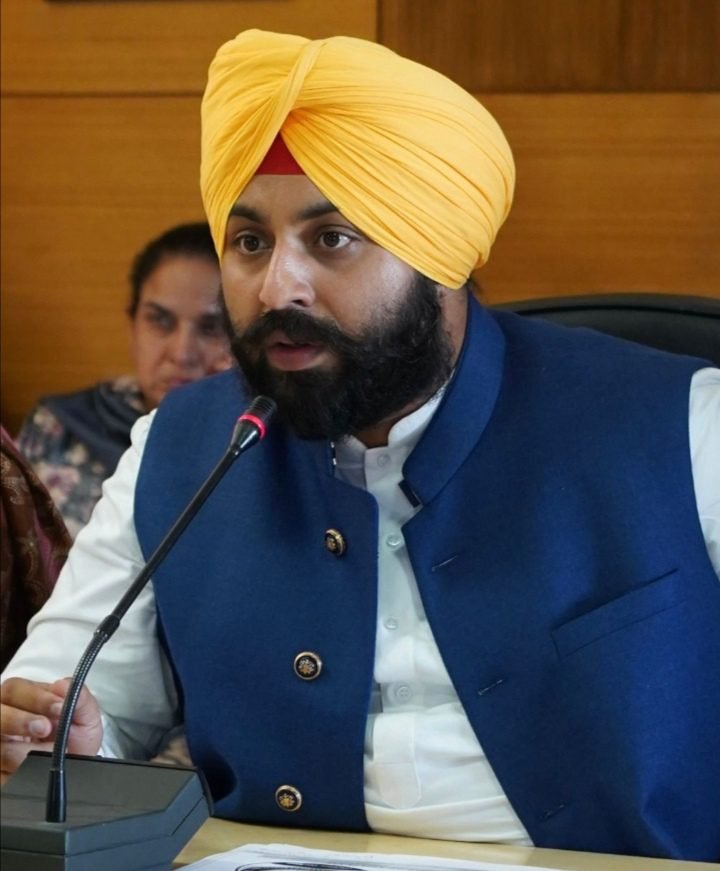 'Schools of Eminence' will bring paradigm shift in education system: Harjot Singh Bains
Conceptualised a strategy to increase admissions in govt schools during orientation workshop
Sahibzada Ajit Singh Nagar, March 2:
Chief Minister Bhagwant Mann led Punjab government's new initiative of 117 Schools of Eminence will bring a new dawn in education system.
Disclosing this the School Education Minister Harjot Singh Bains stated that commencing from the session from April 2023, this historic step will create history with world class educational opportunities.
while presding over the meeting of Principals of Schools of Eminence and District Education Officers of the state here in Thursday, Mr. Bains said that the campaign to enhance enrolments in govt schools is going on full swing. Patting the back of teachers, he said that the our hard working teachers are facing all odds with full vigour to make this campaign a huge success.
Education Minister Harjot Singh Bains said that the state government will not left any stone unturned to restore the glory of the schools.