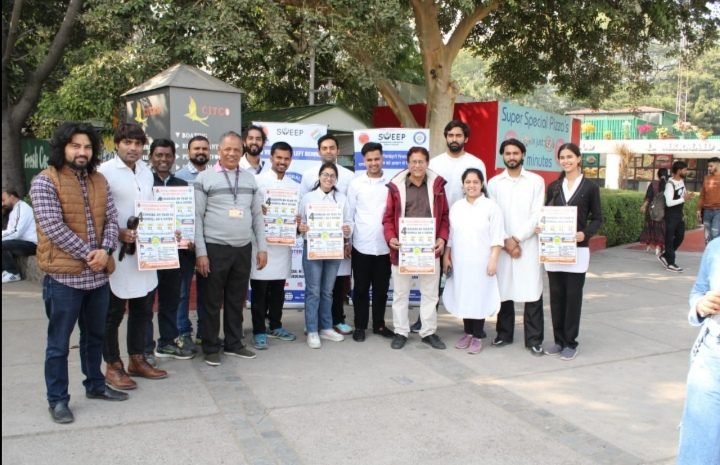 Special Summary Revision of electoral roll began in Chandigarh
As per the instruction of the Election Commission of India, the Special Summary Revision of the Photo Electoral Roll, 2023, has begun from the 9th of November, 2022. As part of SSR-2023, a two day special camp was organised on Saturday and Sunday at all 597 polling stations, where citizens avalaied all the services related to the electoral roll.
In addition to that a Nukkar Natak was organised by Election Department, U.T., Chandigarh at Sukhna Lake where Students of Indian Theater, Punjab Unviersity awared citizen about new Amendments in Election laws. Students spread the message in an entertaining way, where people enjoyed their performance and enlightened simultaneously.
BLO remained present at all the Polling stations and received forms related to new enrollment, claims, and objections during this two day camp. The last day of Submission of forms is 8th of December.
Shri Vijay N. Zade, IAS, Chief Electoral Officer, U.T., Chandigarh, urge citizens to avail all the services related to Electoral Roll during this revision period through Online NVSP.IN, VOTER HELPLINE APP or offline through  Booth Level officer or AERO office.