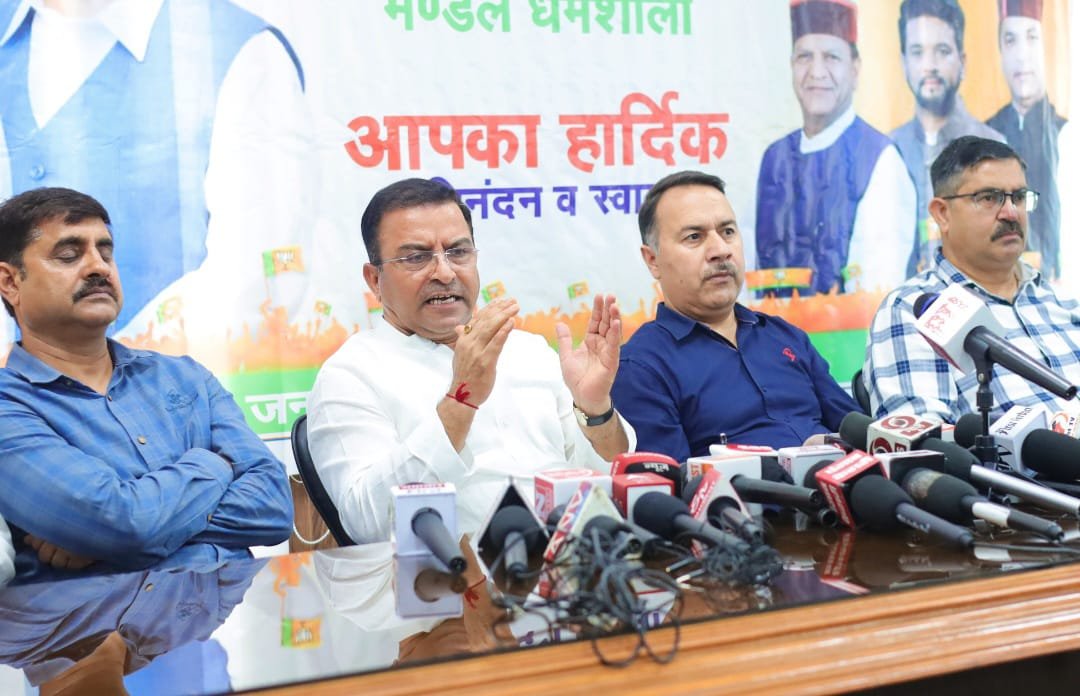 Sukhwinder Singh Sukhu government has only cheated the public in nine months: BJP
Dharamsala (Arvind Sharma)8/9/23
The BJP State General Secretary, Trilok Kapoor, strongly criticized the Sukhwinder Singh Sukhu government in a press conference today, accusing them of failing to deliver on their promises to the public in the nine months since coming to power. Kapoor argued that the Congress had formed the government in Himachal Pradesh based on ten false guarantees, none of which have been fulfilled.
Kapoor highlighted one of the unmet promises, which was the provision of a pension of 1500 rupees to females. This failure has left many individuals still waiting for the promised support. He also questioned the government's commitment to job creation, pointing out that the promise of five lakh jobs had not materialized. Only one lakh jobs were generated in the first nine months of the government's tenure, falling far short of expectations.
Furthermore, Kapoor raised concerns about the government's statements regarding the purchase of milk at Rs. 80 and the utilization of cow dung. He demanded accountability for these promises and criticized the government for increasing VAT on diesel and petrol, which led to inflation and placed an added burden on the public.
Kapoor also expressed concerns about the state of law and order, alleging that it had deteriorated under the Sukhu administration. He accused the government of failing to address these issues, particularly in Kangra district, where he claimed that CM Sukhwinder Singh Sukhu's leadership had resulted in a political murder.
He emphasized that until exactly nine months ago, a double engine government was working in the state, with development progressing under the leadership of PM Narendra Modi at the Center and Jairam in the state.
Present at the press conference were BJP state spokesperson Rakesh Sharma, state media co-incharge Sanjay Sharma, state media co-incharge Vishwa Chakshu, Dharamshala Municipal Corporation Mayor Omkar Nehriya, BJP leader Rakesh Chaudhary, Dharamshala Mandal President Dr. Vishal Nehriya, and other officials.