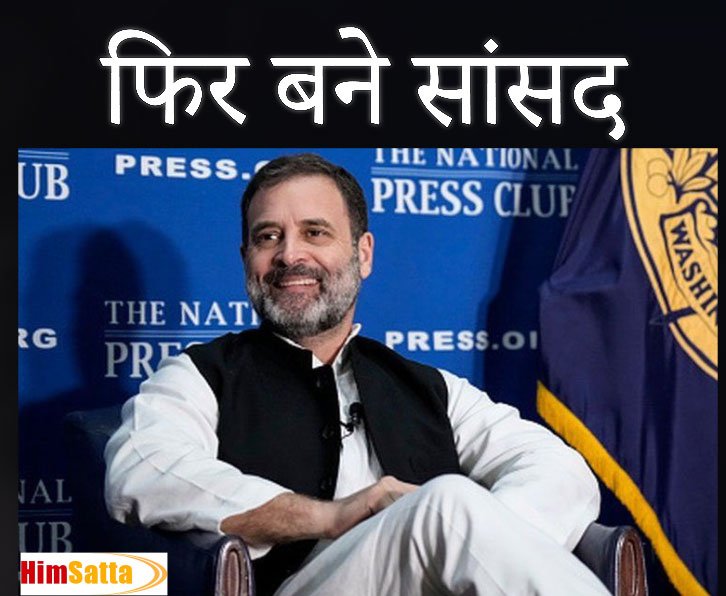 Supreme Court Stays Conviction of Rahul Gandhi in Defamation Case, Congress Hails the Verdict
In a significant ruling on Friday, the Supreme Court stayed the conviction of Rahul Gandhi in a 2019 defamation case, garnering praise from the Congress party. The judgment was hailed as a "strong vindication of truth" and a resounding victory of "love over hate." The case revolved around Gandhi's 'Modi surname' remark, which drew a criminal defamation case filed by former Gujarat minister Purnesh Modi.
Congress' general secretary in-charge of communications, Jairam Ramesh, took to Twitter to express his elation at the verdict. He commended Rahul Gandhi for remaining steadfast in his commitment to the truth, despite relentless efforts from the Bhartiya Janata Party's machinery. Ramesh further warned the BJP and its allies that no amount of coercion would deter the Congress from exposing their shortcomings and defending Constitutional ideals. He emphasized, "Satyameva Jayate!" echoing the national motto, "Truth alone triumphs."
K C Venugopal, Congress' general secretary of organization, also lauded the Supreme Court's decision. In his tweet, he asserted that justice had prevailed and affirmed that the voice of the people could not be silenced by any force.
In response to the ruling, Congress general secretary Randeep Surjewala expressed his confidence that the truth's resounding roar would echo within the halls of democracy once again.
The three-judge bench comprising Justices B R Gavai, P S Narasimha, and Sanjay Kumar acknowledged that while Gandhi's remarks were deemed inappropriate, public figures must exercise caution in their public speeches. Nevertheless, the court found that the trial judge's rationale for imposing the maximum sentence had not been adequately explained, leading to the decision to stay the conviction pending final adjudication.
The legal battle stemmed from Gandhi's remark made during an election rally in Kolar, Karnataka, on April 13, 2019, where he questioned the prevalence of the surname "Modi" among individuals with questionable reputations.
The Supreme Court's ruling was in response to Gandhi's appeal against the Gujarat High Court's verdict, which initially dismissed his plea for a stay on his conviction.