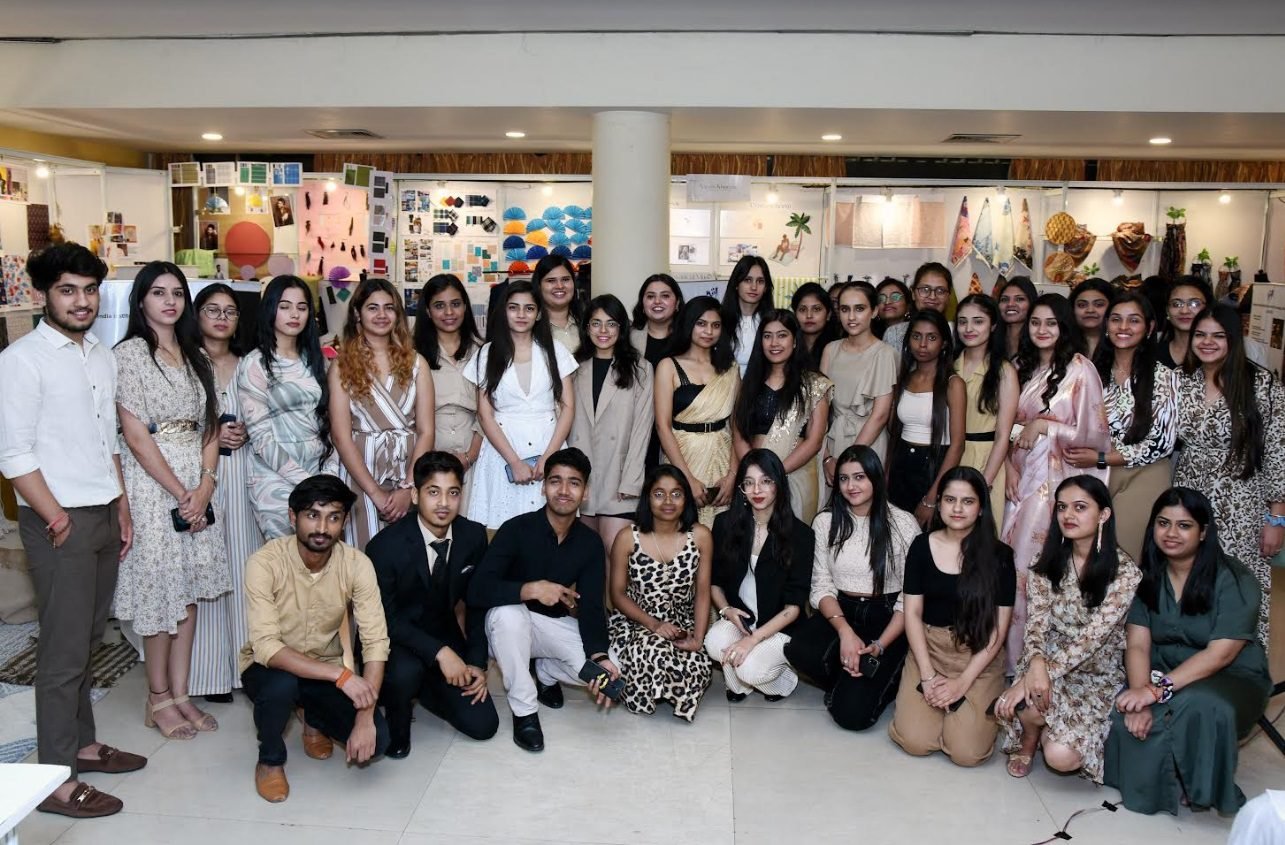 'Suvyan 2022' held: Final design collection of NIIFT textile design students showcased
Chandigarh, June 7th 2022 (kulbir kalsi):– The Northern India Institute of Fashion Technology(NIIFT), Mohali presented the  20 th Edition of 'Suvyan' – a display exhibition to showcase the final design collection of the graduating students of Textile design department at Hotel Shivalik View, Chandigarh.
This year Suvyan showcased 58 collections by the graduating students of the textile design department. The collections included apparels, accessories and home furnishing products. All of the products have been designed, keeping in mind the latest, trending and unique themes that the companies and market demand.
The Chief Guest  Dilip Kumar, IAS,Principal Secretary, Department of Industries & Commerce, Punjab & Chairman, NIIFT praised the hard work and effort of the students. The guest of honour was Sibin C, IAS, Secretary Cum Director, Department of Industries & Commerce, Punjab and Director General, NIIFT. Sibin C said, "Three years of rigorous learning and efforts culminate at the Annual Final Collection – Suvyan 2022." Geetika Singh, PCS, Director, NIIFT said, "Through the media of colors, materials, finishes and techniques students express individual statements as design solutions for fabrics and home furnishing products etc."
The students were mentored under the leadership of Poonam Aggarwal Thakur , Principal, NIIFT  and Vishav Bandhu, Registrar, NIIFT. The faculty members Dr. Shweta Sharma (Head Of Department), Dr. Deepti Sharma (Placement Head), Dr. Meeta Gawri (Head Of Department FMM), Nivedita Singla (Guest faculty), played a vital role in guiding the students so as to get a better outcome of their work.
Poonam Aggarwal Thakur , Principal, NIIFT said, "This final collection is a virtual reality and integration of the learning, hard work and toil of the students of textile department, who have put in their time, energy and their sense of inspired designs that has been imbibed by them during their course of study in this institute."