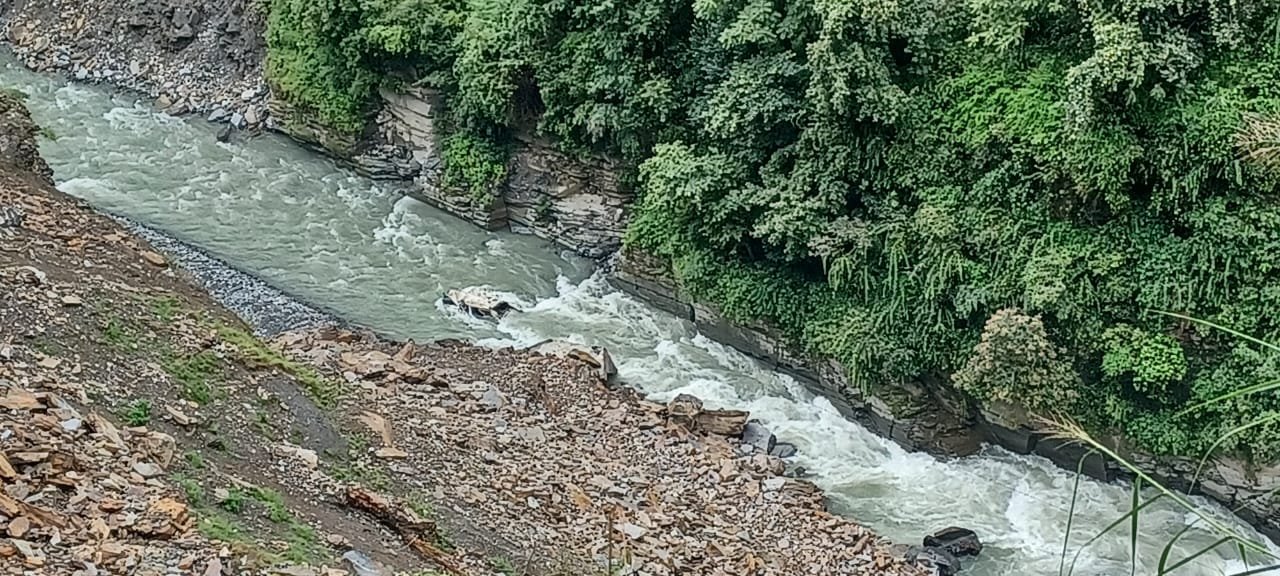 Tragic Accident on Tisa-Bairagarh Route: Bolero Vehicle Plunges Near Tarwai Bridge, Claiming 5 Lives
Chamba District: In a heart-wrenching incident along the Tisa-Bairagarh route in Chamba district, a Bolero vehicle met with a fatal accident as it veered off the road and plunged into a gorge near the Tarwai Bridge. The unfortunate mishap resulted in the loss of five lives, while several others remain missing, prompting a search and rescue operation in the treacherous terrain.
The incident unfolded when a Bolero vehicle, en route from Mangali to Tisa, suddenly lost control, causing the driver to lose command over the vehicle's trajectory. Tragically, the vehicle careened off the road and plummeted into the deep gorge below.
Local authorities and emergency services swiftly responded to the distress call, rushing to the scene to provide assistance. SDO Joginder Patial confirmed the grim outcome, stating that the accident claimed the lives of five individuals. As the search continues, efforts are concentrated on locating those who remain unaccounted for, as the region's rugged landscape poses challenges to the ongoing operation.
The exact cause of the accident remains under investigation, and preliminary reports offer no conclusive insights into the circumstances that led to the tragic event. Authorities are working to piece together the sequence of events and factors that contributed to the accident, in hopes of preventing similar incidents in the future.
The Tisa-Bairagarh route, known for its picturesque yet demanding terrain, has been witness to this unfortunate incident, casting a shadow of sorrow over the local community and highlighting the need for heightened vigilance and road safety measures.