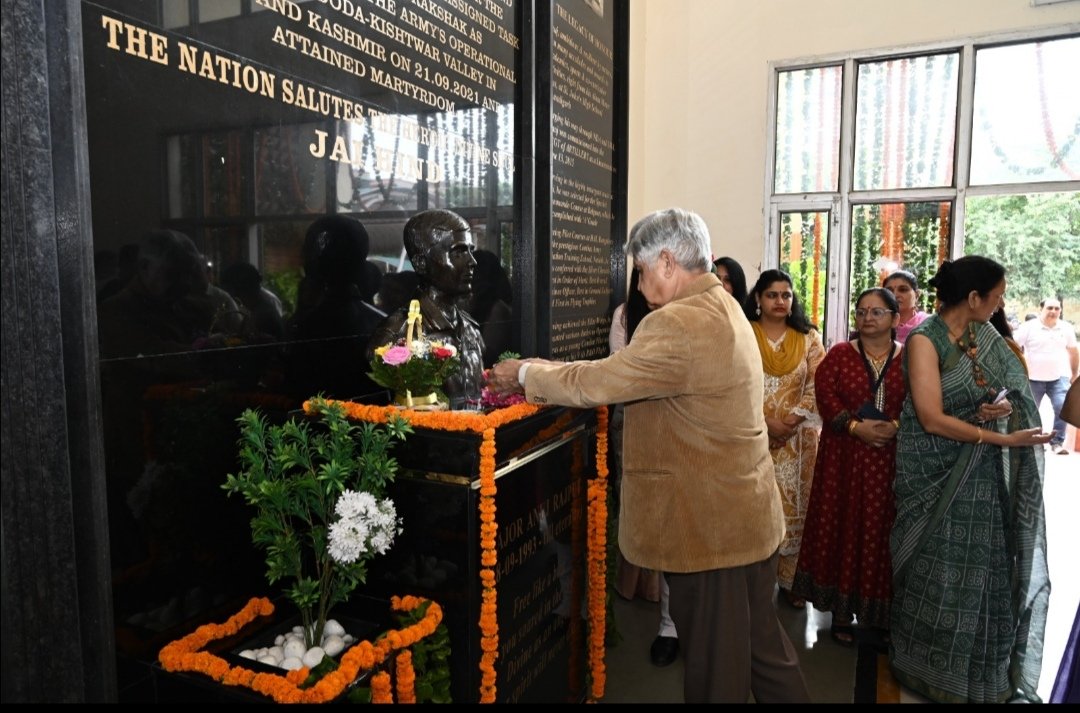 Tributes paid to martyr Major Anuj Rajput on his birth anniversary
By Ramesh K Dhiman
PANCHKULA, Sept 18
Glowing tributes were paid to martyr Maj Anuj Rajput on the occasion of his birth anniversary at the Government Model Sanskriti Senior Secondary School, Sector 20, Panchkula.
Former Army Chief Gen V.P. Malik, who was the chief guest on the occasion, offered floral tributes to the brave martyr.
School Principal Ms Neelu Katyal on the occasion said that, like previous year, this year too, the birth anniversary of the brave martyr was celebrated as an annual festival at the school.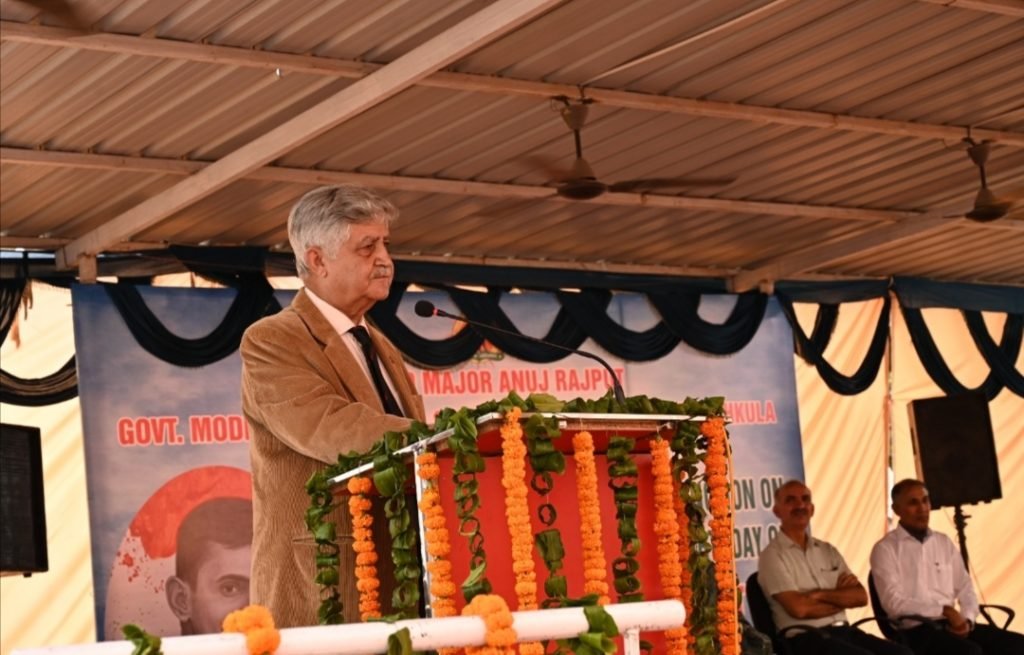 The chief guest was accompanied by his wife Dr. Ranjana Malik, DIET Principal Maha Singh Sindhu, Army personnel and other dignitaries from the city.
On the arrival of the chief guest at the school premises, an NCC contingent offered a customary salute through a march past to the former Chief of the Army Staff.
Gen Malik paid floral tributes to Major Anuj Rajput, who laid down his life for the motherland, which was followed by a cake cutting ceremony in front of the statue of the martyr.
School students offered an impressive cultural programme on the occasion, which kept the audience spell-bound for hours. A popular patriotic song 'Mera Rang De Basanti Chola maaye…" presented by the students set the ball rolling. Tots from primary classes enlivened the occasion with the cherubic song 'Nanha Munna Rahi Hoon…" which attracted a thunderous applause from the appreciative audience.
After a whole lot of engaging presentations, the chief guest honoured the family of the martyr, father Kulbansh, and mother Usha Rohilla and grand-father Fateh Singh, who were present on the occasion.
Awards were given to the students who had fared well in various board exams. Those excelling in the field of sports at the national and international levels were also honoured.
General Malik, in his keynote address, cited the example of martyr Major Anuj Rajput and exhorted students to take a cue from the chivalrous life of the brave heart to pursue their career dreams.
He said nothing was possible in life without sweating it out, adding that hard work plays a pivotal role in the life of a successful person. He motivated students to make a career in the Indian Army. He asked them to develop an undying spirit of serving the country taking a cue from the saga of service to the nation and the supreme sacrifice rendered by Anuj. He expressed his gratitude to the family of the martyr.
The programme ended with the School Principal Ms Neelu Katyal offering a vote of thanks to the distinguished gathering. She also appreciated the role of the school teachers and members of the non-teaching staff, in making the programme a huge success.