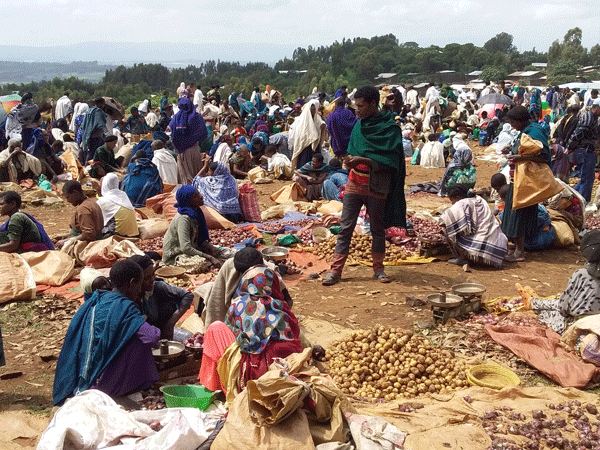 UN Issues Urgent Warning as Ethiopia Teeters on the Edge of Famine
The United Nations has sounded the alarm, warning that Ethiopia is on the brink of a severe famine, posing a life-threatening risk to millions. The global organization has urgently called for international aid to avert a looming humanitarian catastrophe.
Unprecedented Crisis Unfolds:
Ethiopia, a nation grappling with multiple crises, now faces the imminent threat of widespread famine. The United Nations reports that more than 20 million Ethiopians are in desperate need of food assistance, and over 5 million have been forcibly displaced from their homes. A confluence of factors, including a devastating civil war, drought, and economic turmoil, has intensified the dire situation.
Tigray Region: A Desperate Struggle:
The humanitarian situation is especially grave in the northern Tigray region. Here, the UN paints a grim picture, stating that approximately 400,000 people are enduring conditions akin to famine. Compounding the issue, the ongoing civil conflict has made it nearly impossible for humanitarian aid to reach these vulnerable populations for months.
International Assistance Urgently Needed:
The United Nations has issued an impassioned plea for immediate international support to address the impending crisis in Ethiopia. To fund its extensive humanitarian response in the country, the UN estimates a required budget of $1.4 billion. Without this assistance, the already precarious situation could deteriorate rapidly.
Ethiopia, once known for its unique cultural heritage and stunning landscapes, is now in the throes of a multi-faceted crisis that threatens the lives of countless citizens. As the United Nations raises the alarm and appeals for global intervention, the world watches with bated breath, hoping for a collective effort to avert a devastating famine and provide aid to those in dire need.