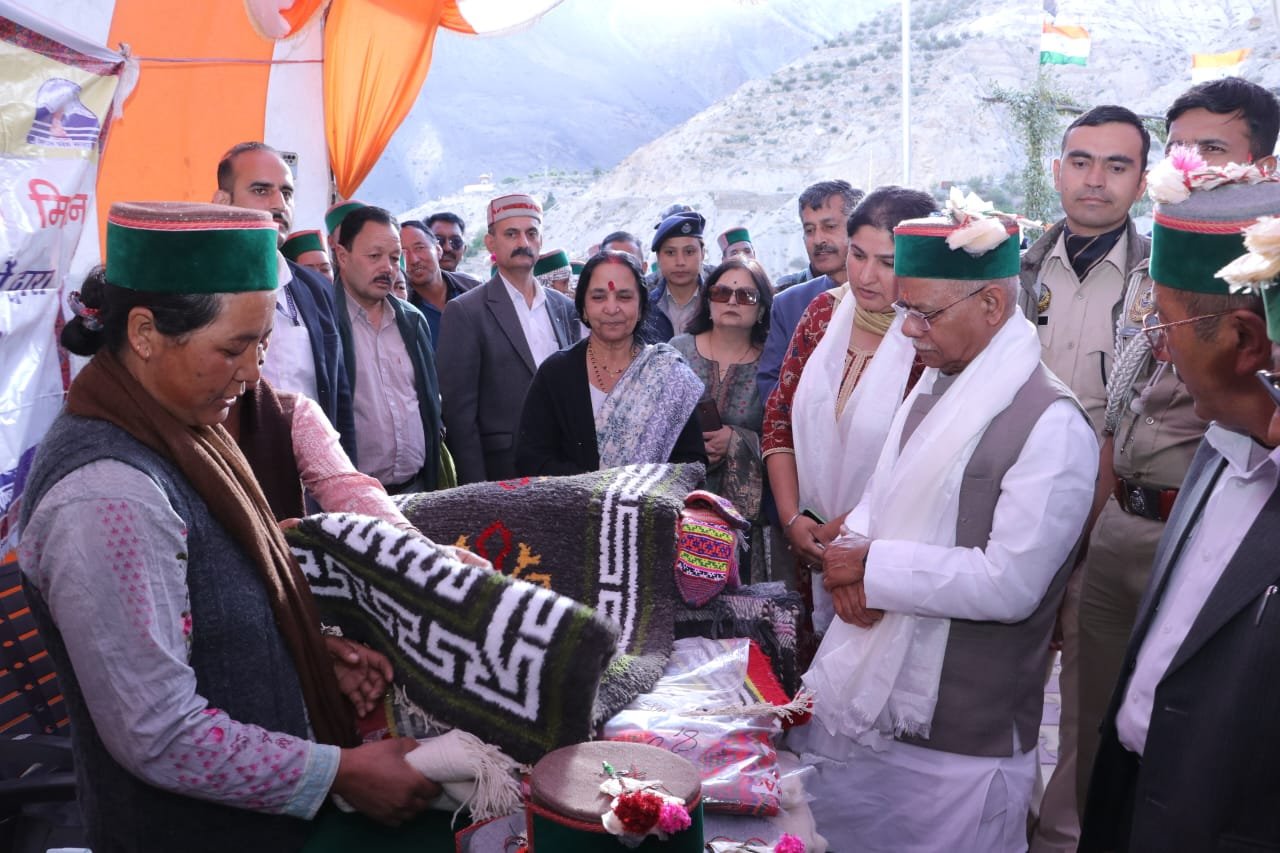 "Vibrant Village Program Fuels Accelerated Development, Affirms Governor Shukla"
Kinnaur,
In a concerted effort to boost development in the region, Governor Shiv Pratap Shukla embarked on a three-day visit to Kinnaur district, where he personally explored the Vibrant Village Program in action, making a significant impact on the local communities. Accompanied by Lady Governor Janaki Shukla, the visit encompassed the villages of Nako and Leo.
Addressing the inhabitants of Leo, Governor Shukla highlighted the significance of the Vibrant Village Program, which encompasses 55 villages in the Kinnaur district. The program is designed to implement various schemes aimed at expediting the pace of development. "Prime Minister Narendra Modi himself urged me to visit these border villages, known as Vibrant Villages. My initial plans were hindered by heavy rains, but I'm here now to engage with you," Shukla remarked.
He assured the villagers that every conceivable effort would be made to address their road-related concerns. Regarding the Nautor and Forest Rights Act, the Governor stated that if there are no legal impediments, efforts will be initiated to resolve matters through dialogues at the appropriate level to ensure that people receive their due benefits.
During his visit to Leo village, Governor Shukla had the opportunity to explore an exhibition showcasing local produce, organized by Fulsum Khandi and Nirup Self Help Group as part of the National Rural Livelihood Mission.
Prior to these visits, Deputy Commissioner of Kinnaur, Torul Ravish, warmly welcomed the Governor and briefed him on the ongoing initiatives in the area. Namgyul Kumar, the Pradhan of Leo Gram Panchayat, also extended a warm welcome and presented local issues to the Governor.
Before concluding his visit to Leo, Governor Shukla visited Nako Lake and the village, interacting with the locals and attentively listening to their concerns.
Governor Shukla commended the enduring strength of culture in the region, emphasizing that it has united the people even in challenging circumstances. He expressed admiration for the rich cultural heritage and traditions of the areas he visited.
Furthermore, representatives of the Hangrang Rinchen Buddhist Cultural Heritage Institute extended a warm welcome to the Governor. Accompanied by Lady Governor Janaki Shukla, he visited the monastery in the region and explored the village, including Nako Lake.
Secretary to the Governor, Rajesh Sharma, Superintendent of Police Shri Vivek Chahal, and other prominent individuals graced the occasion with their presence, making this visit a memorable and productive experience for all involved.