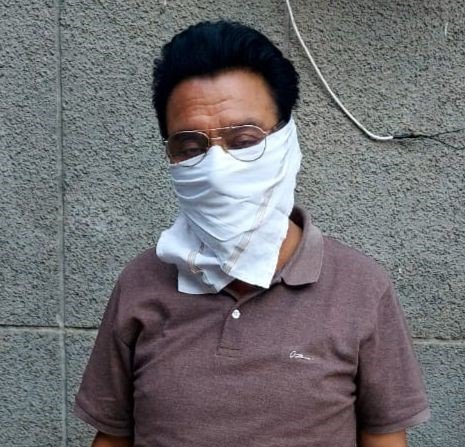 Vigilance Bureau Arrests Lecturer for Taking Bribe, but Corruption Still Pervasive in Punjab
The Punjab Vigilance Bureau (VB) arrested a Lecturer, Umesh Kumar Munjal, posted at Government Senior Secondary School, Lalru in SAS Nagar district, for taking a bribe of Rs 1.16 lakh from P. Ranjan resident of Nanak Nagri Abohar (Fazilka).
The VB spokesperson said that P. Ranjan lodged a complaint that his wife Priya Miglani, who is a government teacher, was posted at Government Senior Secondary School, Kussowal in Ferozepur district. This school is around 180KMs away from their residence. Umesh Kumar contacted him to get his wife transferred near home. He (the Complainant) met him at Sri Muktsar Sahib on 26-10-2021 and the Lecturer demanded Rs 2 lakh for the same. The accused Lecturer had taken Rs 1.16 lakh as a bribe from the complainant on different dates and then started demanding the remaining amount of the bribe but the transfer was not done as the complainant did not pay the remaining amount of the bribe to the accused.
The spokesperson said that a team of VB unit Fazilka has arrested the Lecturer Umesh Kumar Munjal today after registering an FIR no. 21 dated 29-08-2023 under section 7 of Prevention of Corruption Act against him at Police Station VB, Ferozepur Range.
The arrest of Umesh Kumar Munjal is a positive development, and it shows that the VB is committed to fighting corruption. However, it is important to note that corruption is still a pervasive problem in Punjab. This is evident from the fact that P. Ranjan had to pay a bribe to get his wife transferred to a school closer to home.
There are a number of reasons why corruption is so difficult to curb. One reason is that it is often difficult to prove that a crime has been committed. Bribes are often paid in cash and there is no paper trail. Another reason is that people who are involved in corruption often have a lot of power and influence. They can use their power to intimidate or silence those who would expose them.
Despite the challenges, it is important to continue to fight corruption. Corruption undermines the rule of law and it prevents people from getting the services they deserve. It is also a major obstacle to development. By working together, we can create a more just and equitable society where corruption is no longer tolerated.