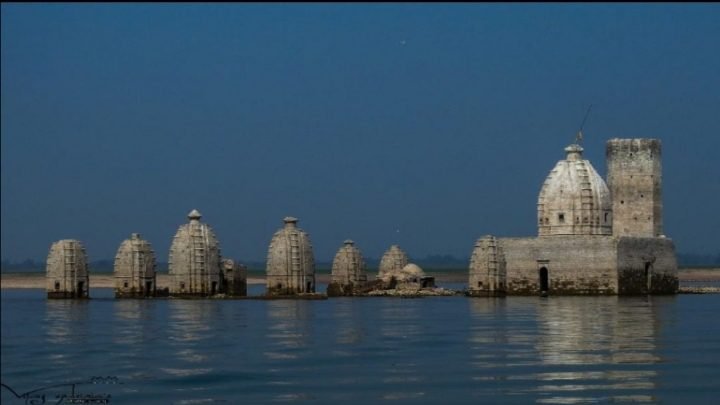 Water sports, shikaras, and cruise will be provided to promote tourism activities in Pong Lake: D C Kangra.
Dharamsala(Arvind Sharma)  March 18th
 "The state government made a significant decision to exclude certain areas from the wildlife sanctuary in the Pong Dam region. This move was made to pave the way for a special action plan aimed at developing tourism activities in the area," said Deputy Commissioner Kangra Dr. Nipun Jindal . He added  that the government is committed to making Kangra district a tourism capital by providing facilities like water sports, shikaras, and cruise to promote tourism activities in Pong Lake.
DC Kangra informed that the state government is working towards making the district a tourism hub, which will attract tourists from all over the world. "With the commencement of water sports and other tourism activities in Pong Dam, the number of tourists coming from the country and abroad will increase, providing better self-employment opportunities for the local people, especially the unemployed youth," said Dr Jindal.
To prepare a detailed outline for tourism development in the area, Deputy Commissioner Kangra Dr. Nipun Jindal held a meeting with the concerned departmental officers on Saturday. The meeting was attended by SDM Jwali, SDM Dehra, District Tourism Officer, officials of Forest Department, and other departments.
The Pong Dam, also known as the Beas Dam, is an earth-fill embankment dam on the Beas River in Kangra district in Himachal Pradesh, just upstream of Talwara in Punjab. The dam was constructed in 1974 for water storage for irrigation and hydroelectric power generation. The lake created by the dam, Maharana Pratap Sagar, became a famous wildlife sanctuary and one of the 25 international wetland sites declared by Ramsar Sammel in India.The reservoir stretches to an area of 24,529 hectares (60,610 acres), and part of the lakes is 15,662 hectares (38,700 acres).Pong reservoir is the most important fish reservoir in the foothills of the Himalayas in Himachal Pradesh. In this reservoir, majestic fish is found in excess.
The state government's decision to exclude certain areas from the wildlife sanctuary in the Pong Dam region is a significant step towards developing tourism activities in the area. With the provision of facilities like water sports, shikaras, and cruise, the government is committed to making Kangra