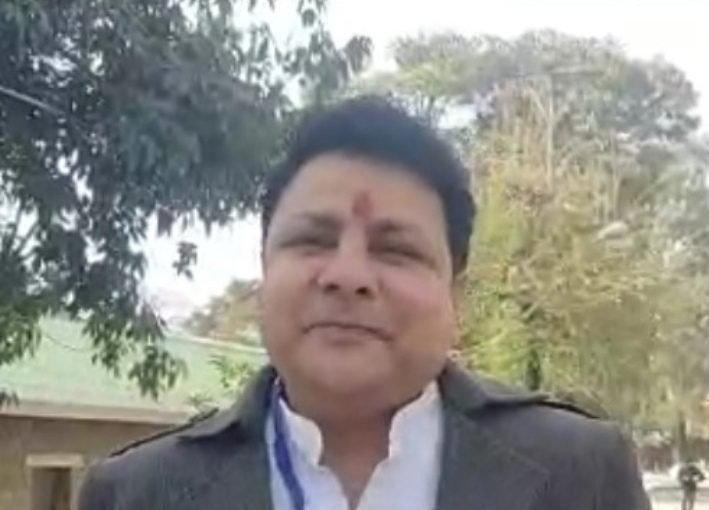 Will move forward together on the decision taken by the party high command on the leadership: Sudhir Sharma
Dharamsala (Arvind Sharma)8/12/22
It is clear now that Congress is going to form the government in Himachal . The party was leading in 40 seats of 68 till noon in the state and most of its top leaders won their seats.
Sudhir Sharma has also won his seat defeating his nearest rival Rakesh Choudhary of BJP by 3285 votes in Dharamsala constituency.
Just after the declaration of the result Sharma said, "I am grateful to the people of Dharmsala, this election has been fought by the people of Dharamshala and will try my best to live up to the expectations on which they have elected me."
When asked about the CM face, Sudhir said, "Congress will definitely form the government in Himachal and everyone will move forward together on the decision taken by the party high command on the leadership. "
Secretary All India Congress Committee, Sudhir is a former Minister of Housing, Urban Development and Town & Country Planning in the Government of Himachal Pradesh. Sudhir Sharma was first elected to Himachal Pradesh State Assembly in 2003 from Baijnath Constituency. He won again from Baijnath in 2007.In 2012 he won from Dharamshala third time.