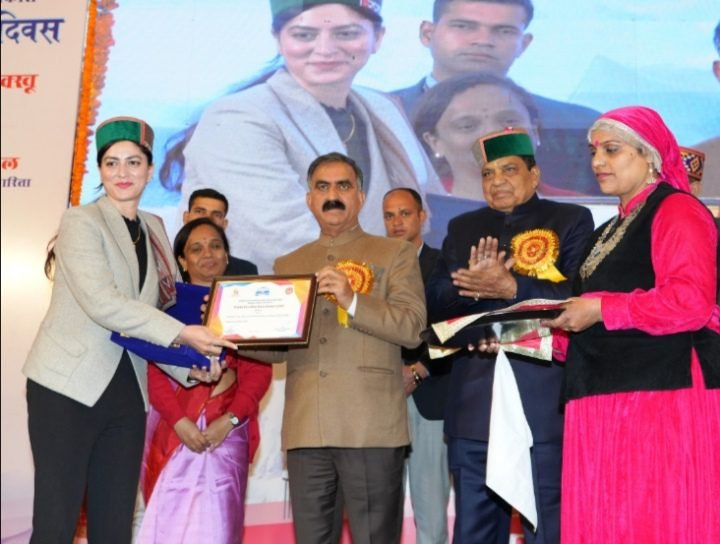 Women have been shaping societies since ages said Chief Minister Sukhu
Chief Minister, Thakur Sukhvinder Singh Sukhu while presiding over the International Women's Day State Level function here today said that women were the pillars of the society and when women were empowered, the whole world was empowered.
Organized by the Social Justice and Empowerment Department, several series of awareness programmes were being organised all over the State from 1st to 8th March 2023 to apprise the women folk on sensitive issues such as domestic violence, drug abuse, women persecution at work places etc. Besides, the Social Justice and Empowerment department has also organised various programmes to highlight the social, economic, cultural and political achievement of women.
While extending greetings on International Women's Day, the Chief Minister said that the equality of women's matters most. Today, the women were equally contributing in the progress of the State as per their male counterparts and they need to be supported, as with the collective efforts of all we can achieve the unachievable. The Chief Minister said that women have been contributing since times immemorial for bringing social change with their hidden capabilities and Shakti (power).
"Women have made a remarkable contribution in giving direction to the society and the civilizations can only progress when women are equally equated with men and given due respect" said Sh. Sukhu. No society can progress without the contribution of women as they play an important role as a mother, daughter, wife and sister and contribute immensely in shaping the society, he said.
The Congress-led governments have always been considerate towards women power. Late Prime Minister Rajiv Gandhi paved the way for 33 percent reservation for women in panchayats and local bodies through the 73rd and 74th constitutional amendments. Although it was opposed by many, Rajiv Gandhi was determined to strengthen the women folk and increase their participation in Nation building. Today around 57 percent of the women in Himachal were representing the Panchayats and local bodies.